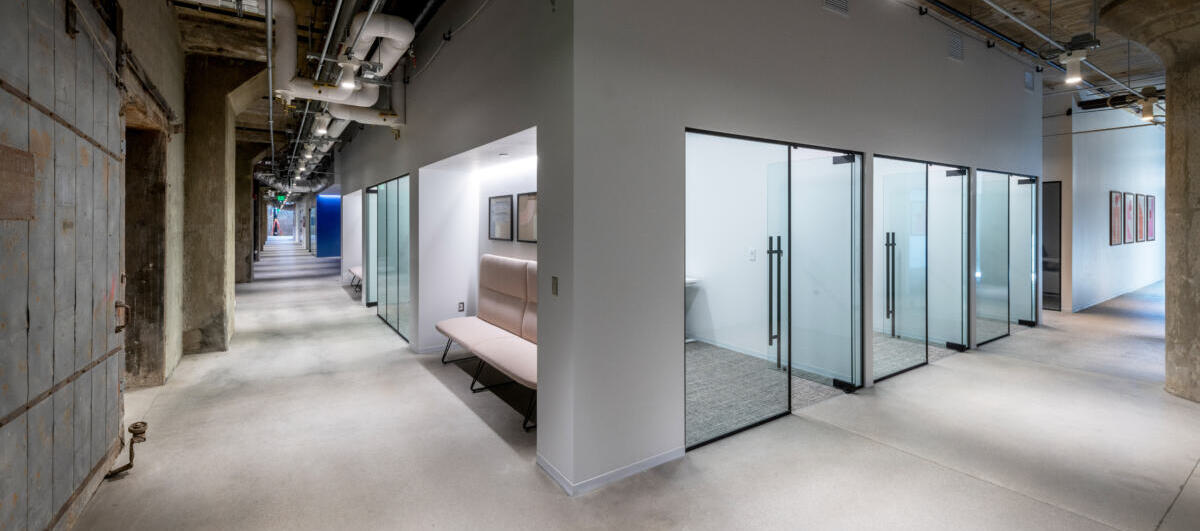 Grow your business at your own pace with coworking spaces, executive suites, and conference spaces featuring a flexible lease concept
Just Arrived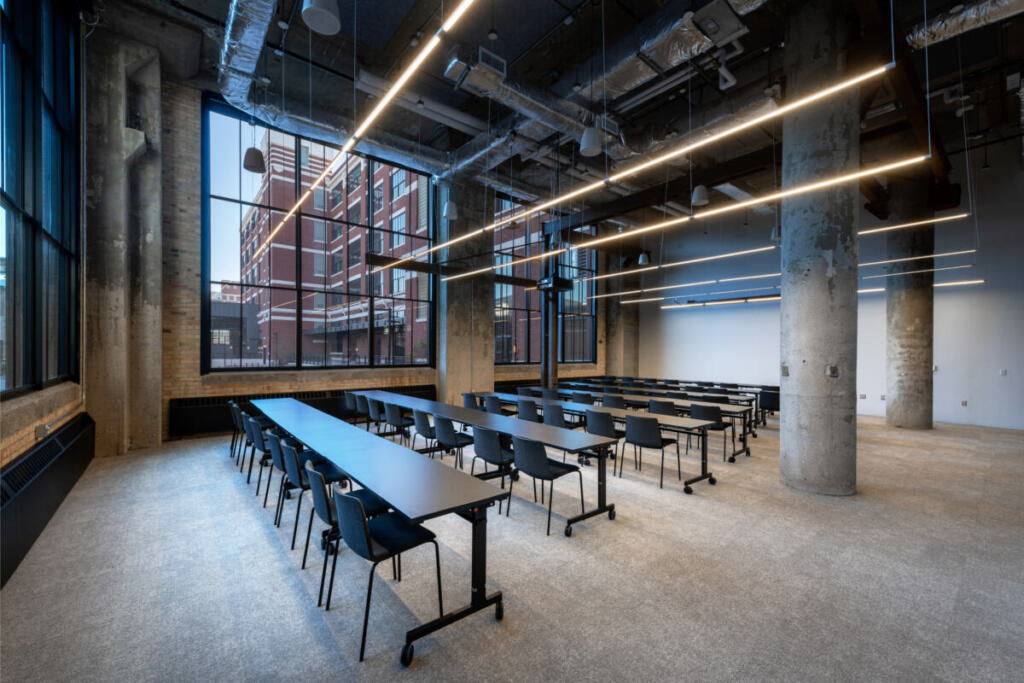 With locations represented in major cities across the country like Los Angeles, New York, Chicago, D.C., San Fransico, and more, CARR Workplaces has now touched down in Fort Wayne! They've brought their innovative office spaces to Electric Works, with Weigand acting as the construction manager for renovations! They provide a plethora of affordable, flexible options that meet the needs of business individuals on the go!
From Old to New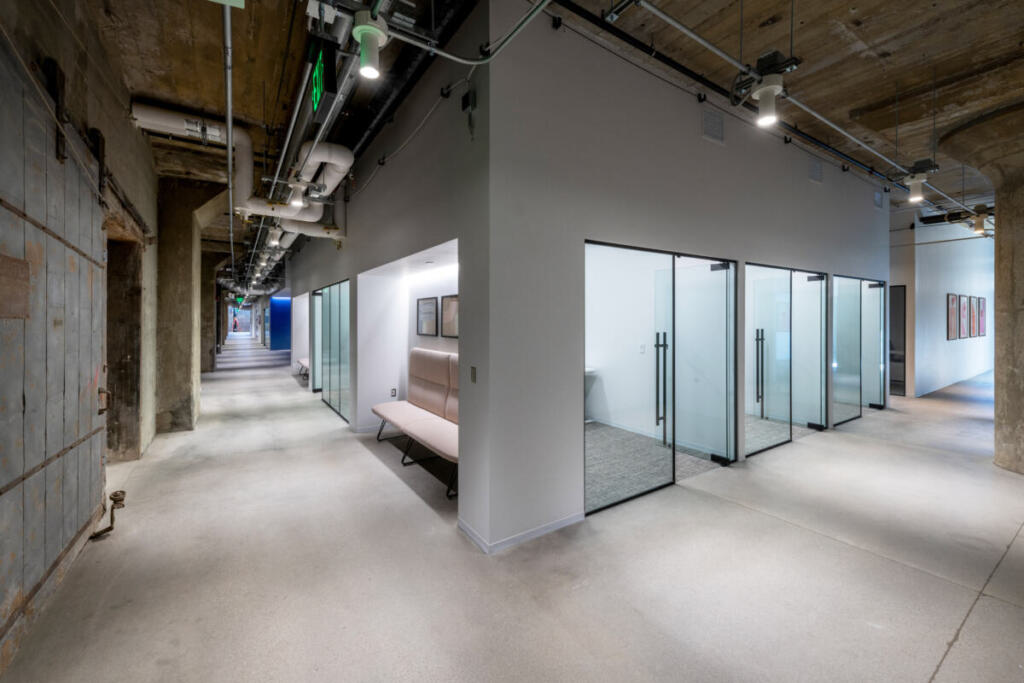 Our construction teams worked around the clock to remove old material from the structure. They installed new metal paneling, drywall, interior and exterior storefronts, polished concrete floors, and a fresh coat of overhead paint to restore the space to its former glory! This once dilapidated building is ready to host visitors and locals alike for decades to come!
The Office Perks
At Electric Works, CARR maintains 32,000 square feet, 85 offices, and 3 meeting rooms. These rooms share the main floor and basement of The Forum. You will notice them as you walk through the entrance to access the rest of the campus. It is the perfect spot for any remote worker or self-starter who is looking for a change of scenery!
Visit the campus and see for yourself!
---