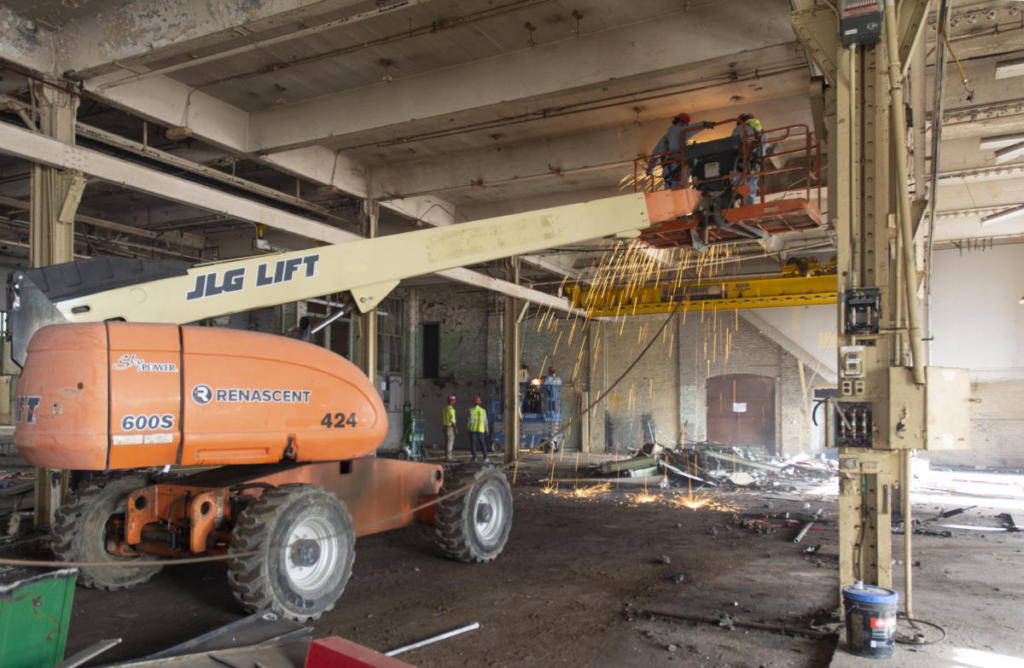 A little over four full months of hard work put into the Electric Works campus, and so much has already changed!
With a lot of the major demolition wrapping up, the Weigand team has had their hands busy tearing off old roofing materials from all the buildings, removing old flooring and concrete, and we've even recycled over 2,806 cubic yards of waste! One of the most noticeable of these demos was in April, there was the careful removal of all the original large windows that checkered the complex's two towers also known as Buildings 26 and 19. Currently, teams are beginning work on masonry restoration and reroofing efforts throughout Dynamo Alley. Mechanical, electrical, and plumbing are also starting to take shape in some of the buildings.
In other exciting news, the official announcement naming the Union Street Market was revealed earlier this month! Upon the finish of Electric Works' Phase 1, it will mark Northeast Indiana's first food hall and public market, where it will also become the permanent home of the Fort Wayne's Farmer's Market.
By seeing all of the progress that's happening at Electric Works every day, we can't wait to see that energy carry on to its new life as a thriving community center that will truly be an electrifying addition to Fort Wayne.