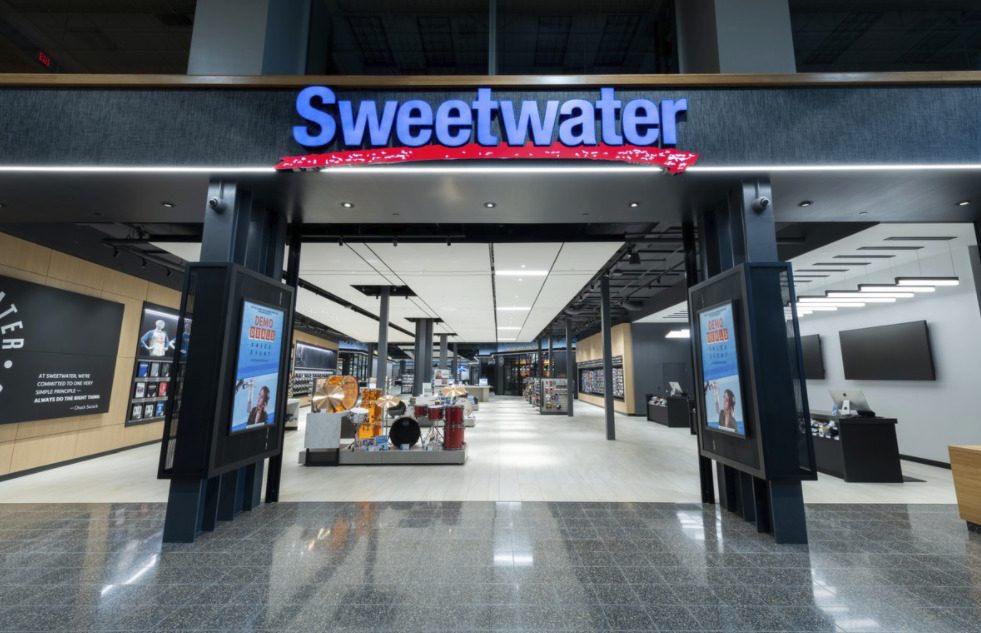 a rapidly expanding campus
If you haven't seen the new retail store at Sweetwater then what are you waiting for? What was once their first warehouse, is now the largest music store in the US!
This new space on the Sweetwater corporate campus covers a sprawling 40,000 square feet, with separate showrooms, demo spaces, and unique experiences (like piano keys made from light fixtures in the piano showroom) for each musical style.
The new front entrance makes more of a statement and moves the main doors to the center of the building for easy access to the main concourse of the building. Check out the images below of the final product, or take a virtual tour of the whole campus!
Phenomenal job, Sweetwater team!