Sweetwater Sound Campus
Sweetwater Sound is the No. 1 online retailer of music instruments and audio gear in the U.S., serving musicians, recording studios, broadcast, education and houses of worship nationwide. The company has experienced tremendous growth in the last decade, and as a result has embarked on several significant expansion projects. They have looked to Weigand Construction for numerous small jobs as well as all of their major expansions, as well as the Purdue Fort Wayne School of Music Technology building, which opened on the Sweeetwater campus in 2018.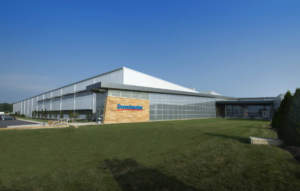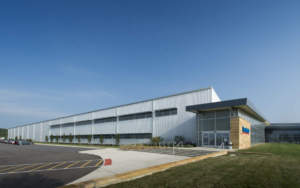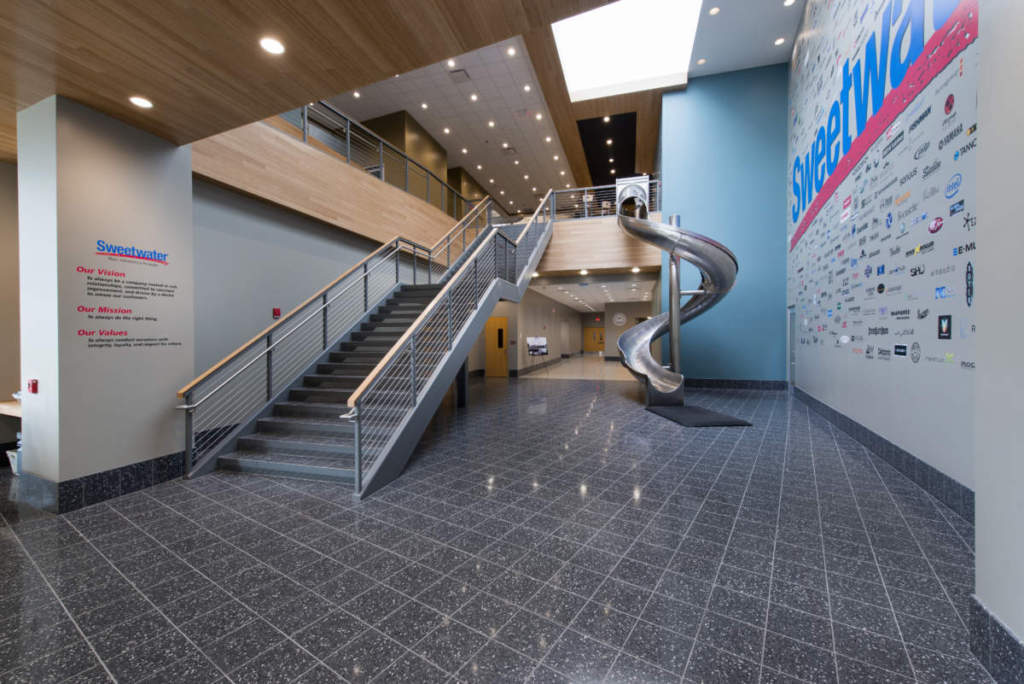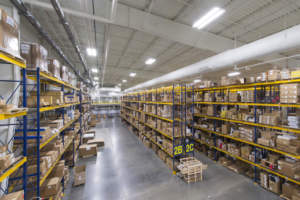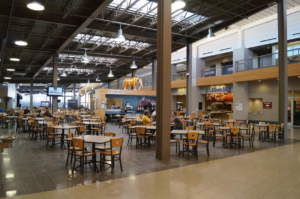 2014 Office & Warehouse Expansion
In May of 2013, Sweetwater Sound was looking to add space to their existing warehouse and office space within their corporate headquarters in Fort Wayne, IN. Weigand Construction was awarded the 132,013sf project, which included 55,074sf of warehouse space along with a 2-story, 76,939sf addition to their office area. The new office area offers 17 lesson rooms and 2 large training rooms for their Training Academy.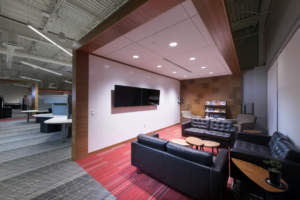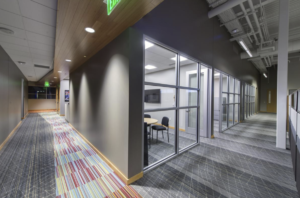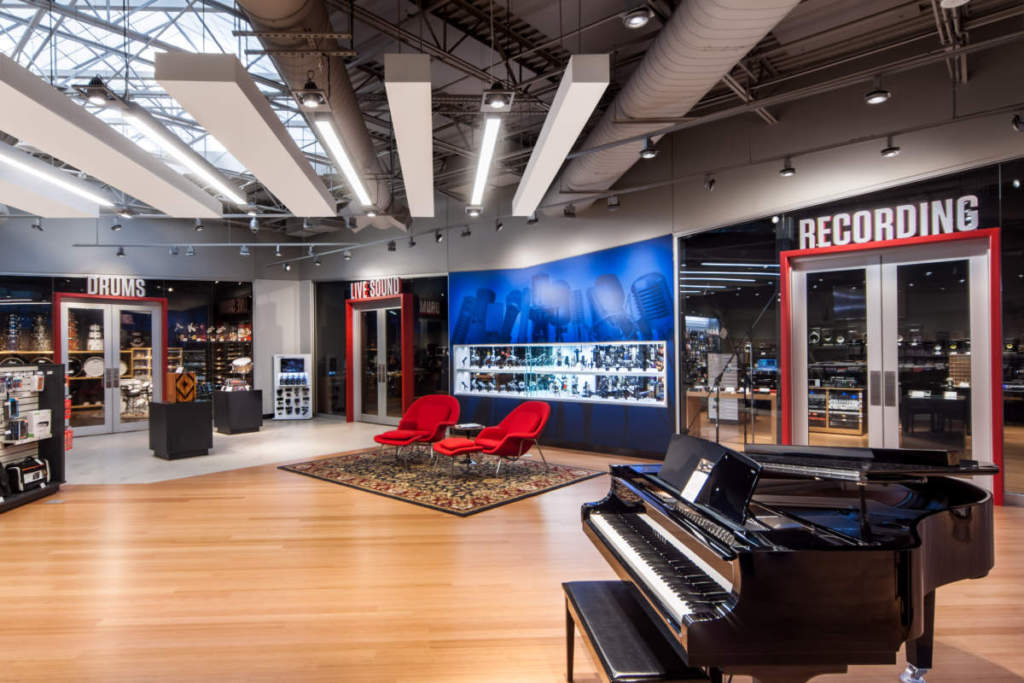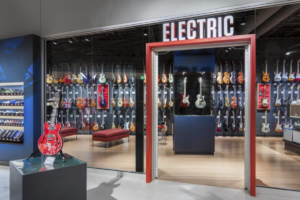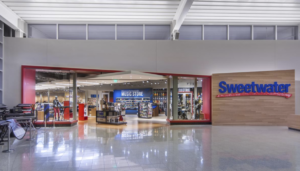 In-House Marketing Expansion & Retail Storefront
In 2016, Weigand was chosen to construct a 17,000sf in-house marketing department expansion complete with a state-of-the-art video studio. This expansion also included a new retail store front and separate showroom for each major category of equipment that they sell.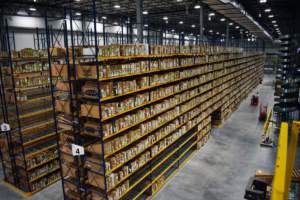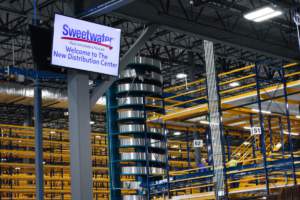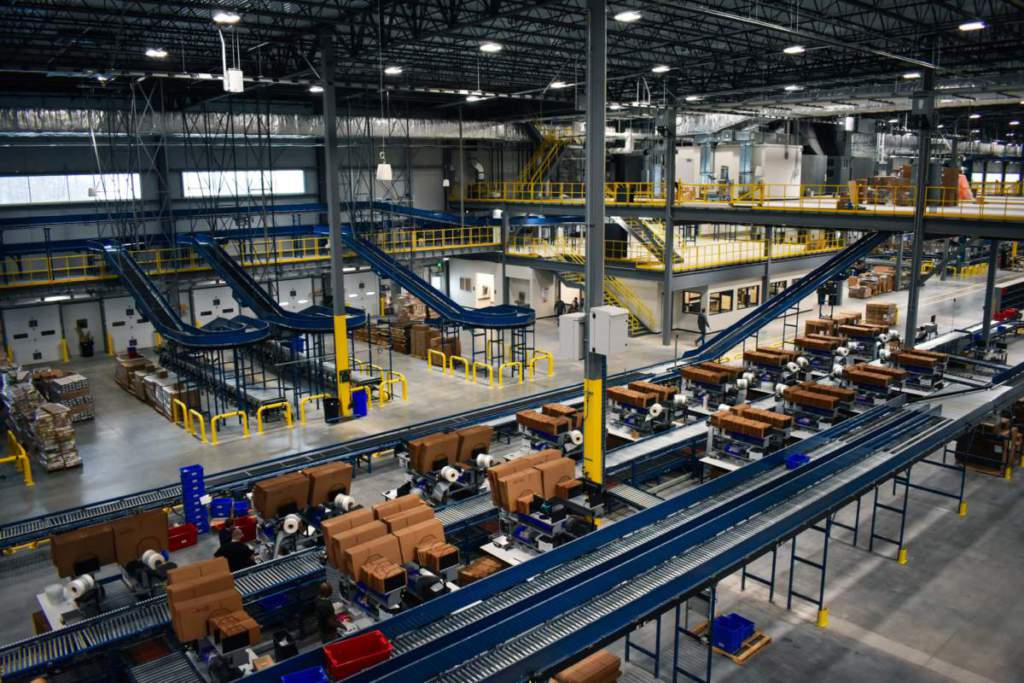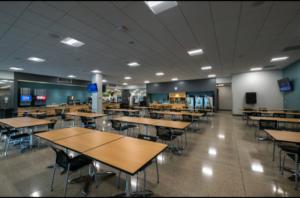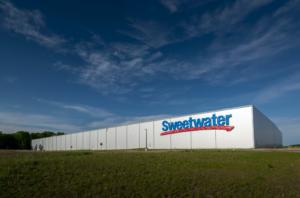 2020 New Distribution Center & Office Expansion
In early 2020, production began in Sweetwater's new $52.5 million dollar state-of-the-art distribution center. The facility has 480,000 square feet of usable space – nearly quadrupling the size of the previous warehouse – and has a footprint of more than 7 acres. In addition to more space for increased inventory, new technology that was custom-built by Sweetwater's IT team will allow orders to be processed and filled faster, resulting in shorter delivery times.
Weigand is happy to be a continued partner with Sweetwater as their campus grows by leaps and bounds, and older buildings on the campus are refreshed for different uses. The new distribution center is now also home to Sweetwater's Guitar Gallery and Guitar Shop as well as electronics repair, installations, product photography, and more.
"I love working with Weigand Construction because their quality is beyond what I could even imagine. We've set some pretty unrealistic expectations sometimes on the Weigand staff, but somehow, they always, always get it done, and get it done on time."
Chuck Surack


Founder & CEO, Sweetwater Sound