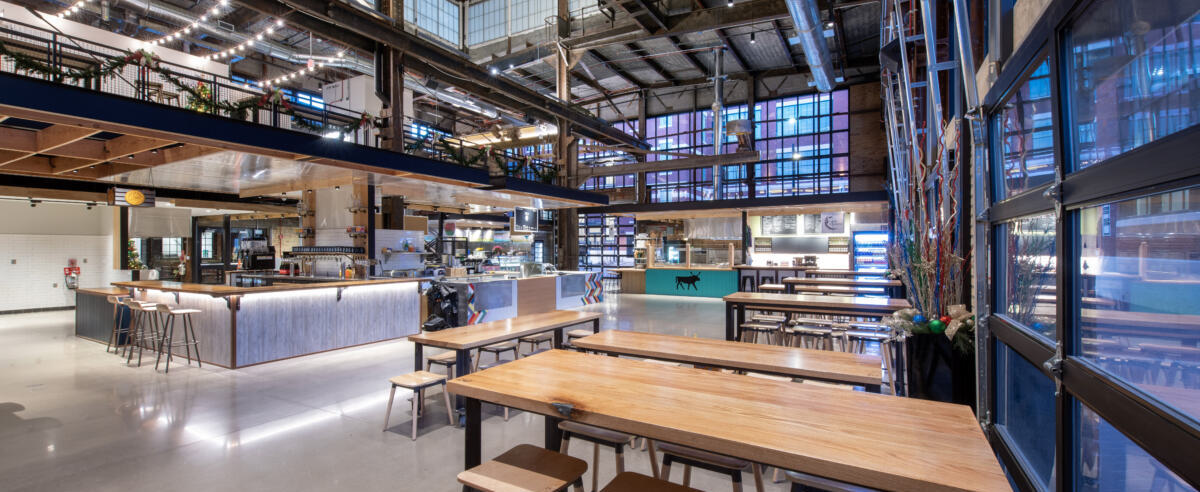 Fresh Market Goods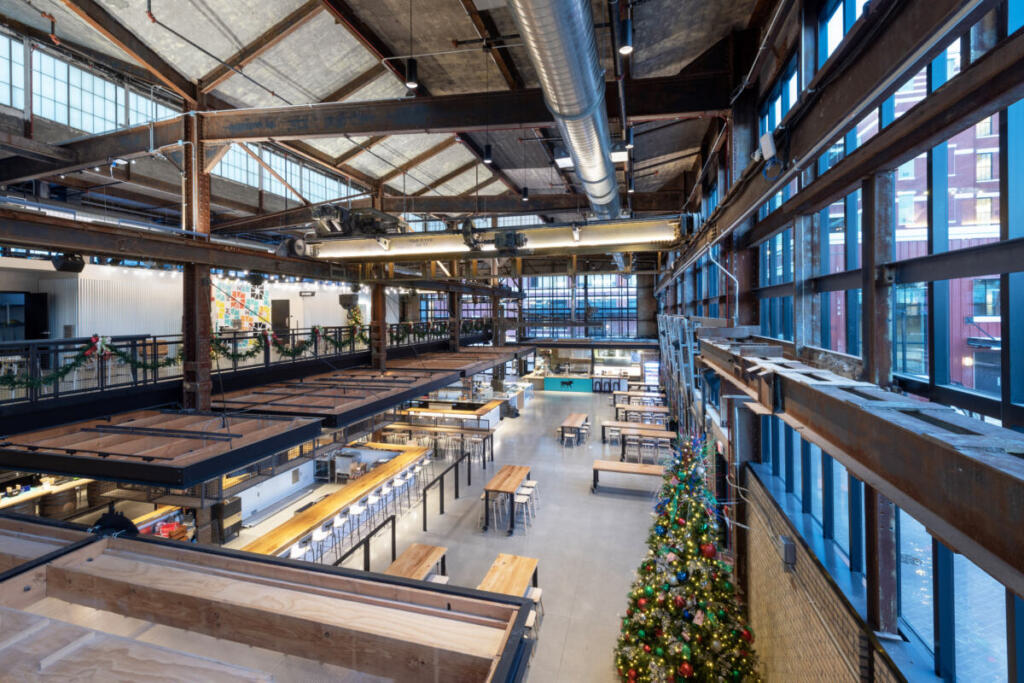 The Union Street Market is the spot for fresh, local food and more at Electric Works! With Weigand heading up restorations in this building, there are dozens of different merchants to choose from and plenty of options to try and love. Located in Buildings 20, 20A, and 22, Union Street Market is also the new home of the Fort Wayne Farmer's Market. You can enjoy artisan meals during the week and get fresh picks of produce on the weekends! Vendors are being added all the time, so be sure to visit and see what's new!
Looking Back
Long before they were the site of the street market, Buildings 20, 20A, and 22 were the headquarters for maintenance, the phone department, the carpenter shop, and 10,000 IEUA transformer production. Each of these structures houses decades of history:
Building 20 was raised in 1907
Building 20A came in 1941
Building 22 first opened in 1917
This combination shops, assembly lines, and storage space adds together a total of 44,328 square feet! That's bigger than nine basketball courts grouped together!
How it all Came Together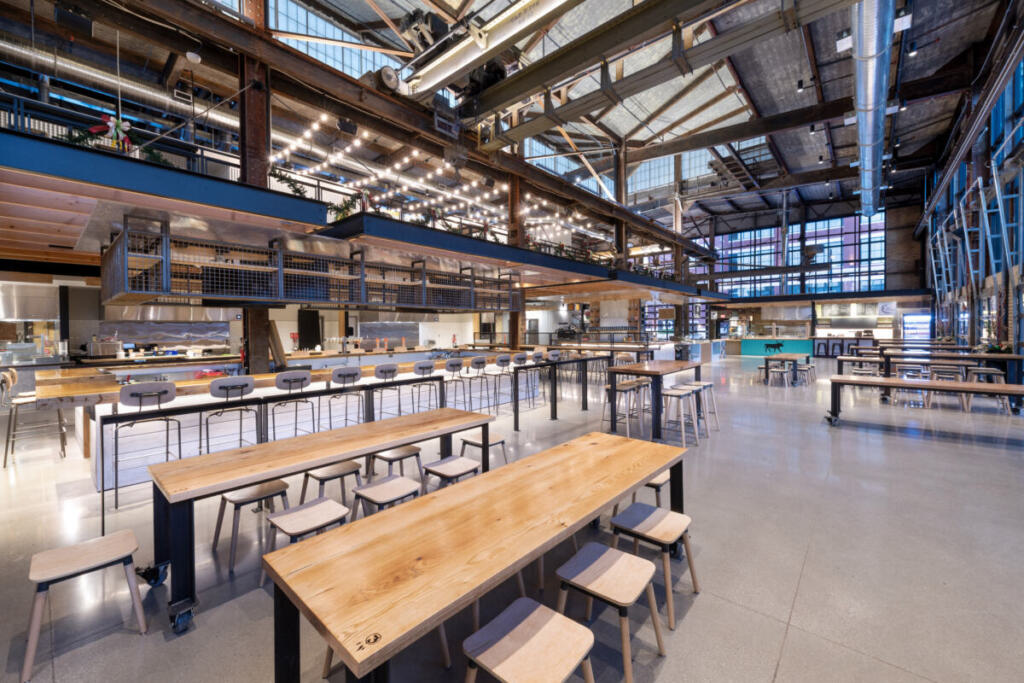 Our construction teams took special care to ensure that everything was ready for opening day. Here are a few of the restorations that they made:
Installed new flights of stairs
Secured corrugated metal paneling
Built out restrooms and other amenities
Poured and polished new concrete flooring
Assembled new kitchens, storefronts, and countertops
By taking these steps, our crews completed renovation of the three buildings right on schedule! They took a section of structures over one hundred years old and turned it into a new place for the community to gather and thrive!
---