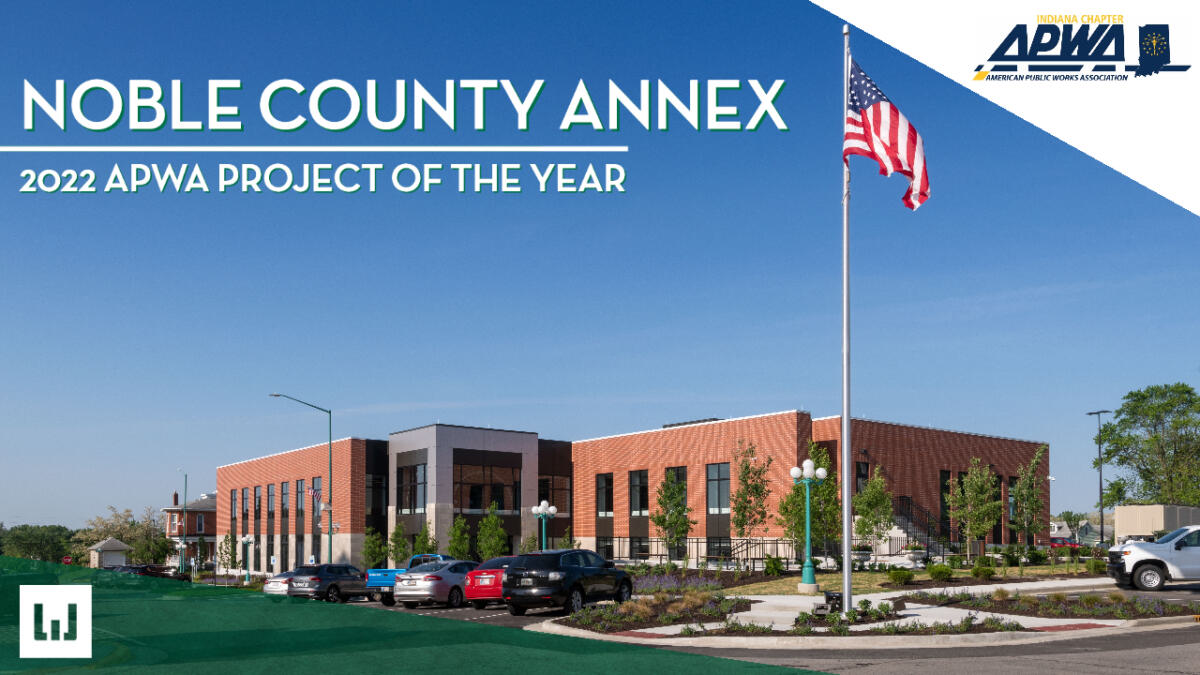 We've got a Winner!
The Noble County Annex Project was recently awarded as the 2022 Project of the Year by the Indiana Chapter of the American Public Works Association! This building, which was assembled in the midst of Covid-19, opened its doors June 3rd of 2022. Congratulations to the Noble County and American Structurepoint for this well-deserved honor!
The Annex is part of a bigger whole that's happening in Albion. The project created space for offices and departments in the existing, outdated courthouse. Now that the move is complete, the next step is updating the courthouse building. We look forward to the benefits our next Noble County job will bring to the community!
A special thanks to our project management team and our field operations crew. The successful construction of this facility would not have been possible without their expertise and dedication. Their commitment to the client, even when building during a pandemic, paved the way for all of us to accept this award.