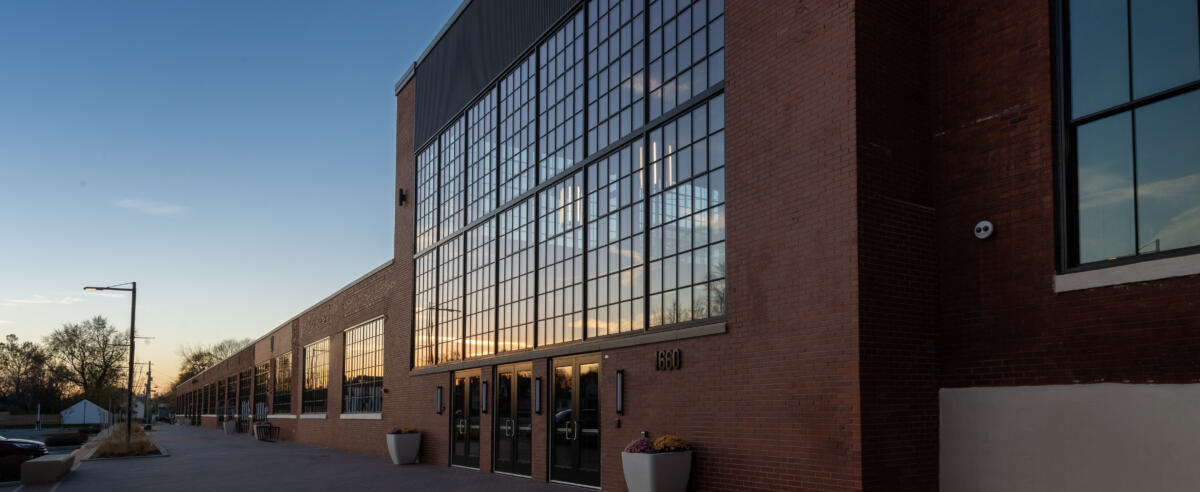 The Campus Hub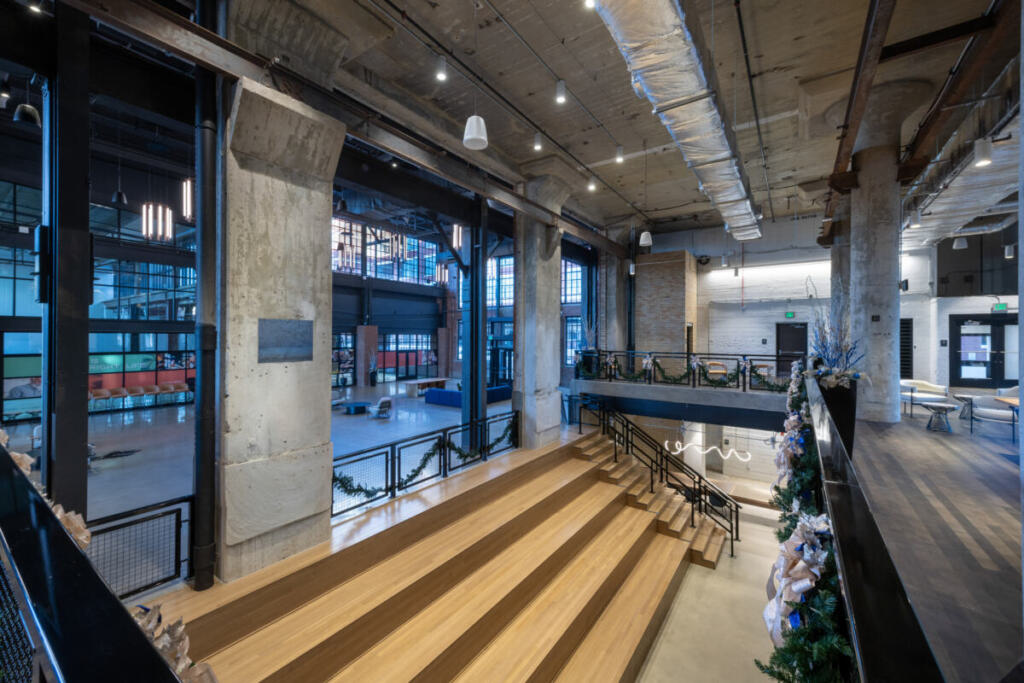 One of the first sights that welcomes you as you walk through the entrance of Electric Works is a vast, open space with dedicated offices, meeting rooms, a coffee shop, a taproom, and much more! Weigand Construction was responsible for revitalizing this space for future use! In short, this atrium is known as The Forum. From here, you can access all the various shops, markets, restaurants, boutiques, and other outlets that Electric Works has to offer! It's located just north of the visitor parking lot, sitting behind the Amp Lab STEAM School and the GE Club.
Where Do I Go from Here?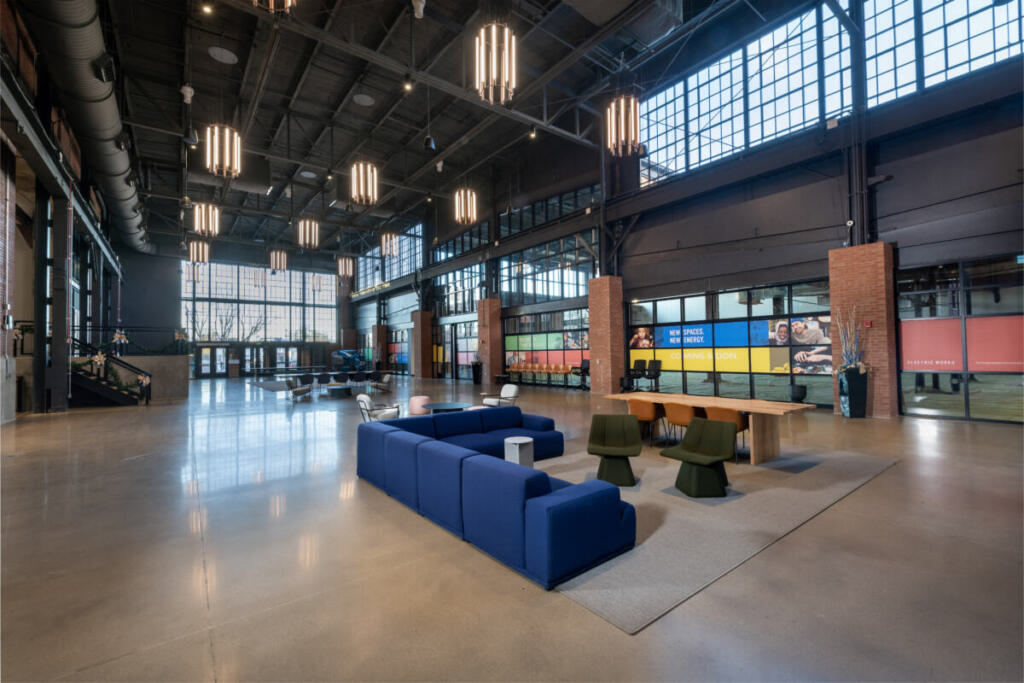 If you go through the second set of doors towards the back of the Forum, you will step right onto the center of Dynamo Alley. This is, in fact, the main walkway connecting you to the rest of the campus! Perhaps you want to get some lunch at one of the many eateries. In addition, maybe you need to pick up some local produce at the farmer's market. Which band is playing at the live music venue this week? What about going on a nice stroll through the beautiful gardens on display, afterwards?
Up to You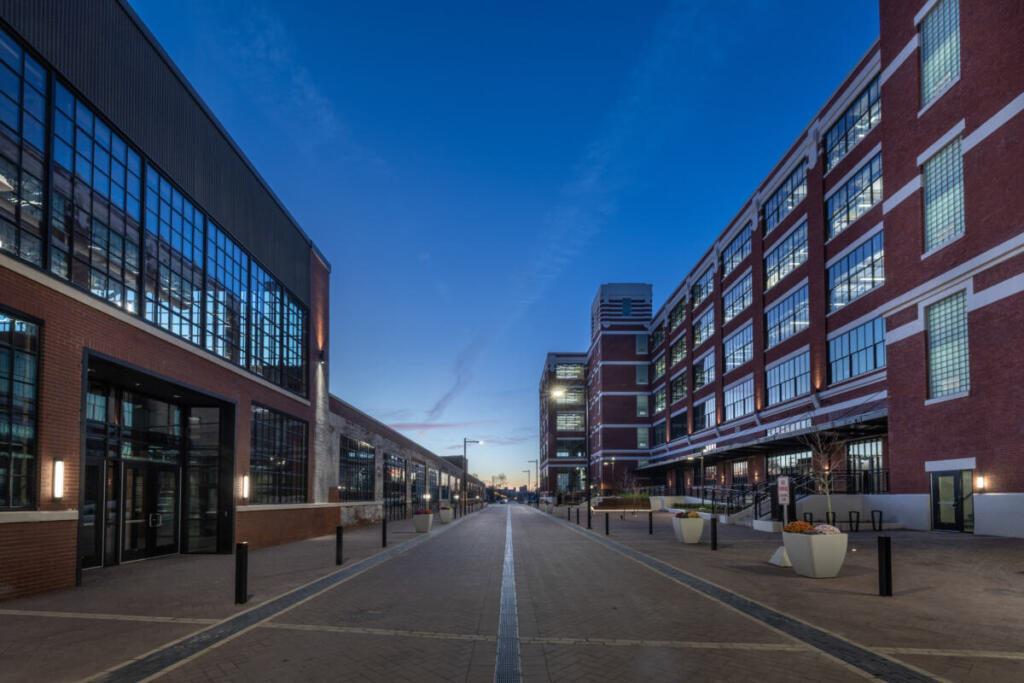 Whether you go left or right, you'll have access to all kinds of goods and services, both local and national! After all, just depends on which way you turn. Come explore and discover what's here for yourself!
---