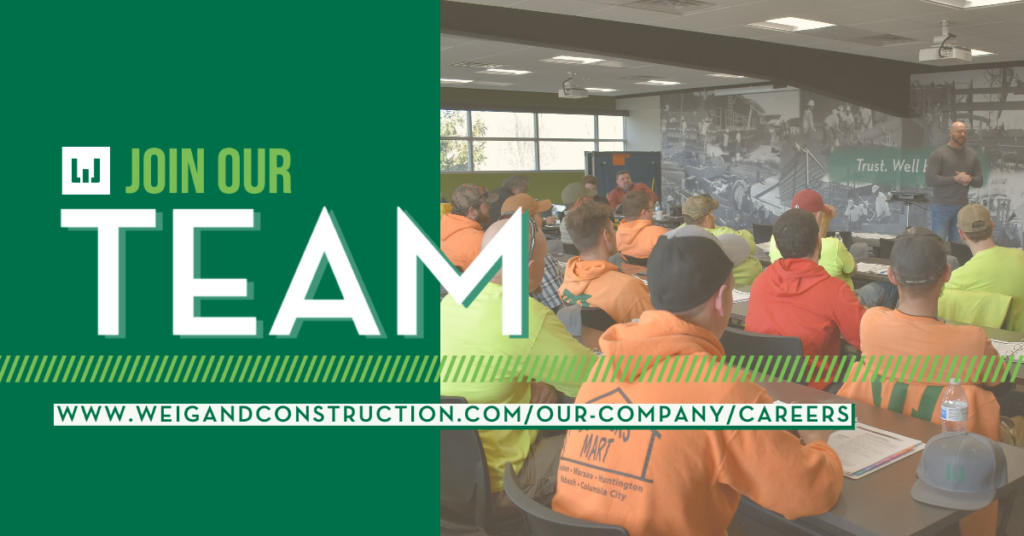 We're Hiring!!
Weigand Construction is looking to add an experienced Construction Project Superintendent that is comfortable managing multiple subcontractors and laborers simultaneously. This is a unique opportunity to have a massive impact on our local community with a fast growing company where relationships, trust, and quality are at the core of what we do. Our company provides services for a variety of markets and clients with a wide range of budgets from under $1 Million to upwards of $80 Million.
Think you've got what it takes or know someone that does?
Feel free to apply on LinkedIn
Or apply on our careers page!
The Superintendent serves as the on site project supervisor and is in charge of ensuring that daily schedule, budget, safety & the coordination thereof are executed with subcontractors. Superintendents are also responsible for managing our self-performance tradesman & coordination of suppliers/vendors.
Job Requirements:
5-8 years of experience in commercial construction
Ability to read and understand construction contract documents
Ability to develop and manage schedules and construction costs
Understanding of building design and construction terms
Proficient in Microsoft Word, Excel, MS Project and Outlook
Proficient in typing/word processing
Proficient in email management
Able to handle a fast-paced environment and is responsive to short duration deadlines
Organization skills
Good communication skills
Detail oriented
Preferred Skills/Experience:
5+ years of project superintendent
5+ years of managing self-performance, specifically concrete, carpentry and/or masonry.
Preferred, but not required, experience in:
MS Excel
Blue Beam
Construction Management Software
Compensation & Benefits Package:
To be determined upon experience aligning with company needs
Core Values:
Comradery
Teamwork
Continuous Improvement
Executing on our Commitments
Forward Thinking
The Weigand Why:
BUILDING LANDMARKS THAT IMPACT THE LIVES AND COMMUNITIES WE SERVE
Please include salary requirements with resume submission.