Moving Day
With roots in northeast Indiana that go back more than 75 years, Do It Best continues its legacy of service, growth, and long-term improvement at its new world headquarters at the Electric Works campus in Fort Wayne, IN. Weigand served as the construction manager on this restoration project, renovating more than 200,000 square feet of the facilities to make room for Do It Best's base of operations. The corporation is the anchor tenant of the EW campus, but it is only one of many different businesses that are transitioning offices to the Fort's downtown district.
Amenities for Better Collaboration
Do It Best employees have access to the on-site parking garage that serves workers, residents, and campus visitors. Not only that, but they can walk right next door to the Union Street Market, filled with local vendors and restaurants, to grab meals, drinks, and more. The headquarters occupies three floors, featuring:
Large Conference Hall.
Class spaces with walls that can be converted into additional rooms.
Modern office layout.
Large windows that match the original buildout and create natural lighting.
Open-concept collaboration areas.
Flexible workspaces.
Do It Best staff are also able to go up to their own personal rooftop space, complete with gardens and a beautiful view of the Fort Wayne skyline.
Continued Growth and Development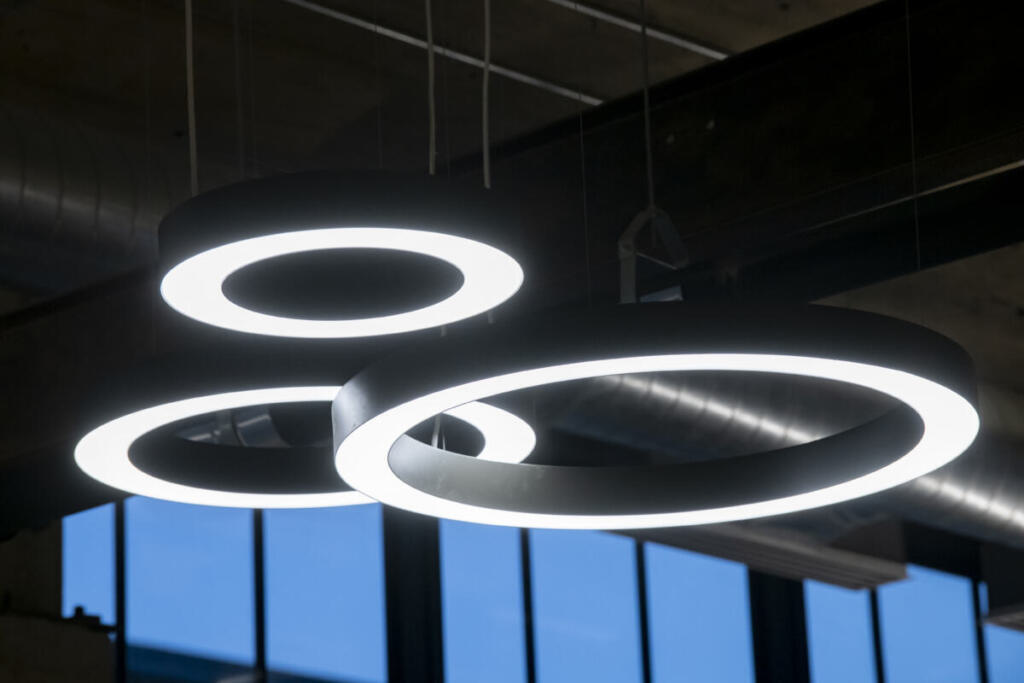 The move was brought on by a desire to look to the future of the company and the region. By relocating their team to the heart of Fort Wayne's innovation, the leadership sees opportunity to strengthen themselves for the years ahead.
"Being at Electric Works will help us be an employer of first choice, retaining and attracting top multi-generational talent not only from here in Fort Wayne, but also on a broader scale. It enables us to keep our roots in the community we've called home for 75 years, while at the same time positioning us for a bright future." – Dan Starr, CEO, Do It Best Corp.
---