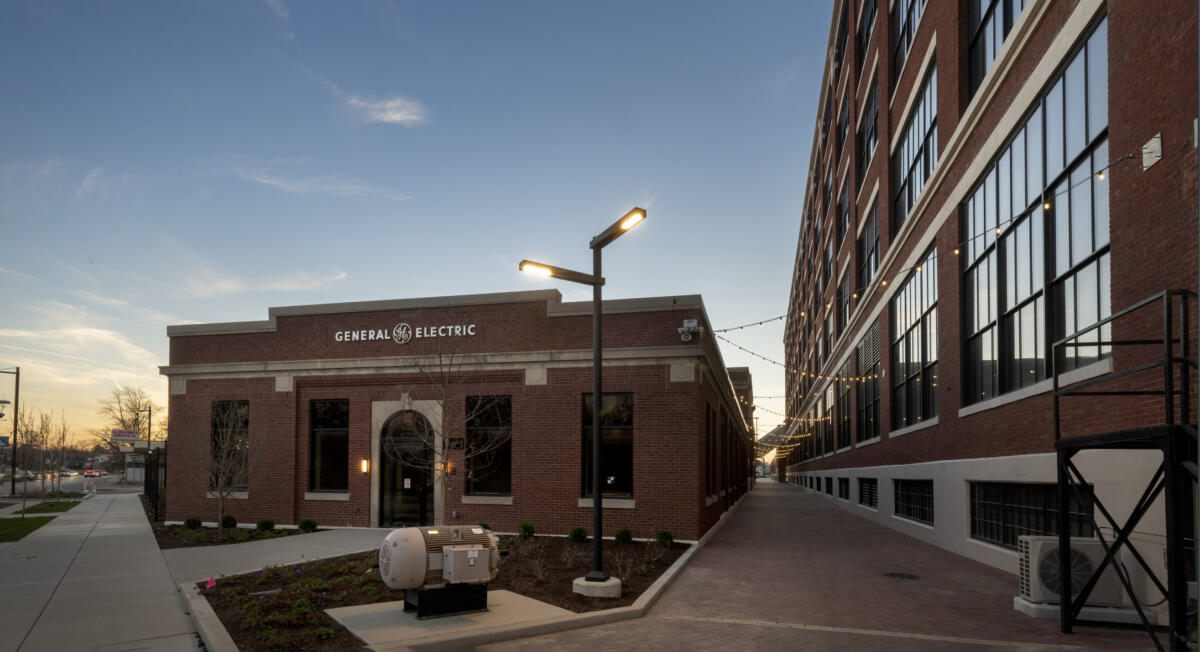 Making the Move
A tenant that has a history in Fort Wayne going back to 1995, Medical Informatics Engineering (MIE) has been a resource for healthcare information technology for years. They were one of the first developers to create software that could store and deliver patient information in the cloud. With a new location on the 5th floor of Building 19, MIE now provides state-of-the-art solutions in medical data management on the Electric Works campus! Their new section in Building 19 features office space, and a Virtual Presence Training Center. This area is dedicated to collecting data and developing software for future projects.
Room Renovation
Our teams performed several updates to the new office area:
Added Overhead Roughs
Built-in new Framing
Installed Drywall
Primed and Painted walls
Put together Ceiling Assemblies
These additions made the space feel fresh and new! It was completed just in time for MIE to set up their offices, move in furniture, and prepare their Virtual Presence Training Center for opening day. We can't wait to see how MIE pushes more boundaries in the world of tech!