The Tradition Continues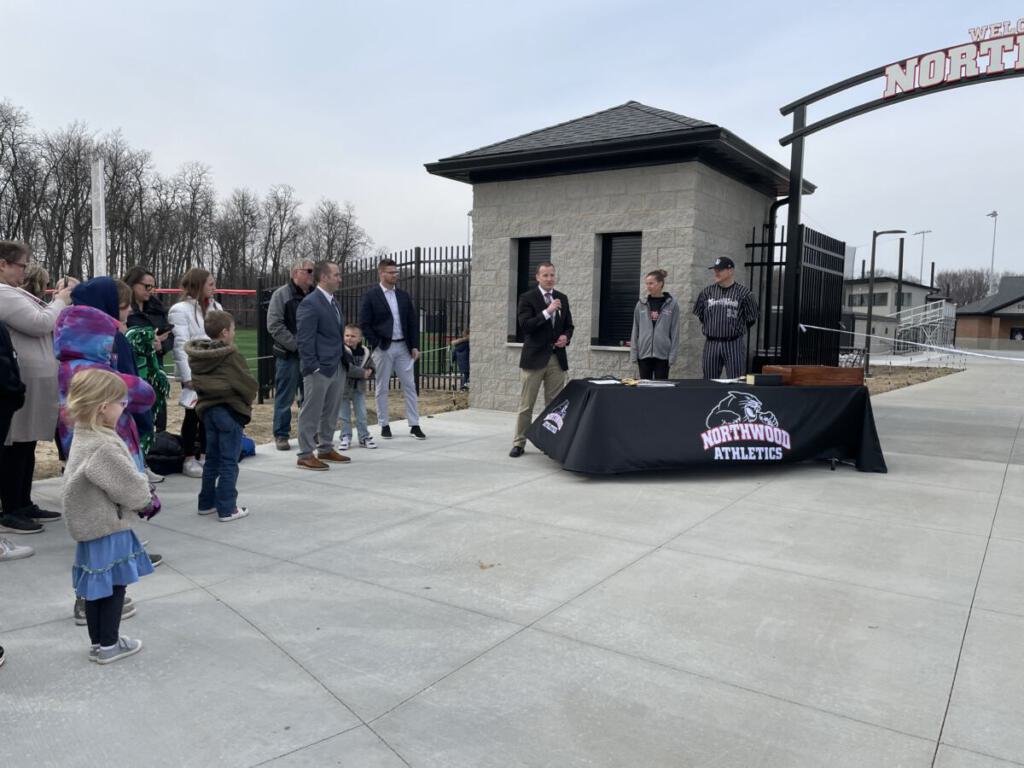 Students, athletes, parents, teachers, and school administrators gathered at Northwood Highschool to cut the ribbon to the new Baseball and Softball Complex! With four beautiful diamonds spanning the edges of the grounds, Northwood's baseball and softball players continue the school's legacy in both sports at its own state-of-the-art facility.
A Breath of Fresh Air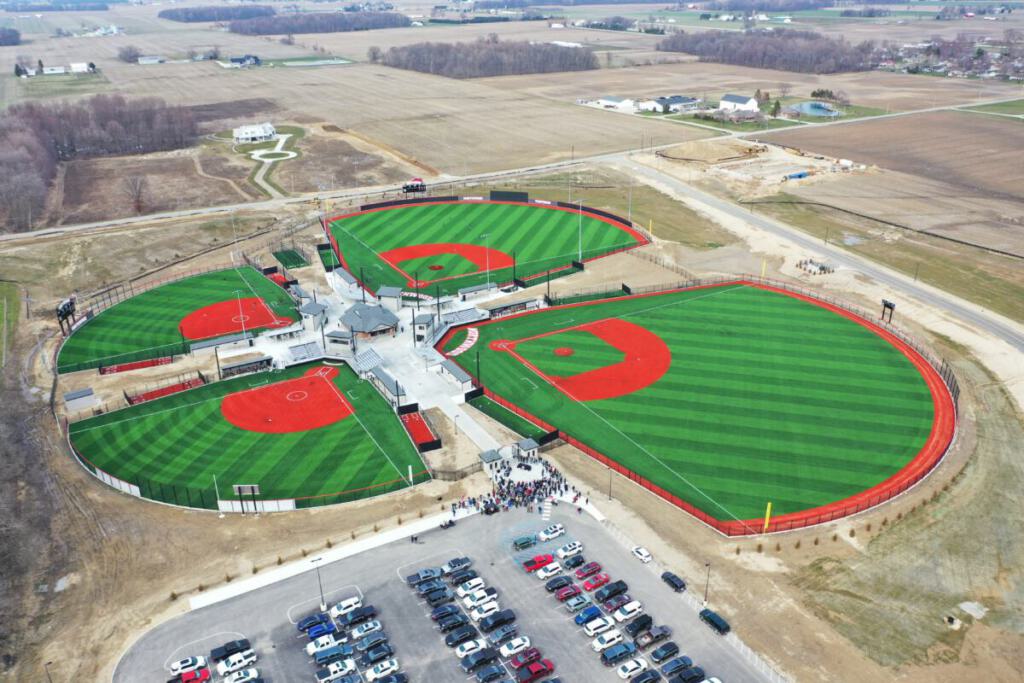 The complex is a timely update from Northwood's older field. Coming in at just over 50 years, the original baseball facility could no longer meet the growing needs of the school's athletics program. The replacement brings several features that enhance the experience for both players and spectators alike. The new ballpark has four diamonds, two dedicated to baseball and two to softball for junior varsity and varsity level games. Along with seating sections for each diamond, the fields feature dugouts, press boxes, ticket-booths, warm-up areas, and backstops. In the center of the complex is a concession stand and restrooms.
The turf fields allow for easier maintenance, making the upkeep of the entire facility more sustainable. Not only that, but the complex brings softball onto the Northwoods Highschool grounds. Until now, the softball team had to utilize an off-campus field for all their games. This project also includes new access points, which make it easier for students and their families to get in and out of the complex by road or on foot.
How It was Made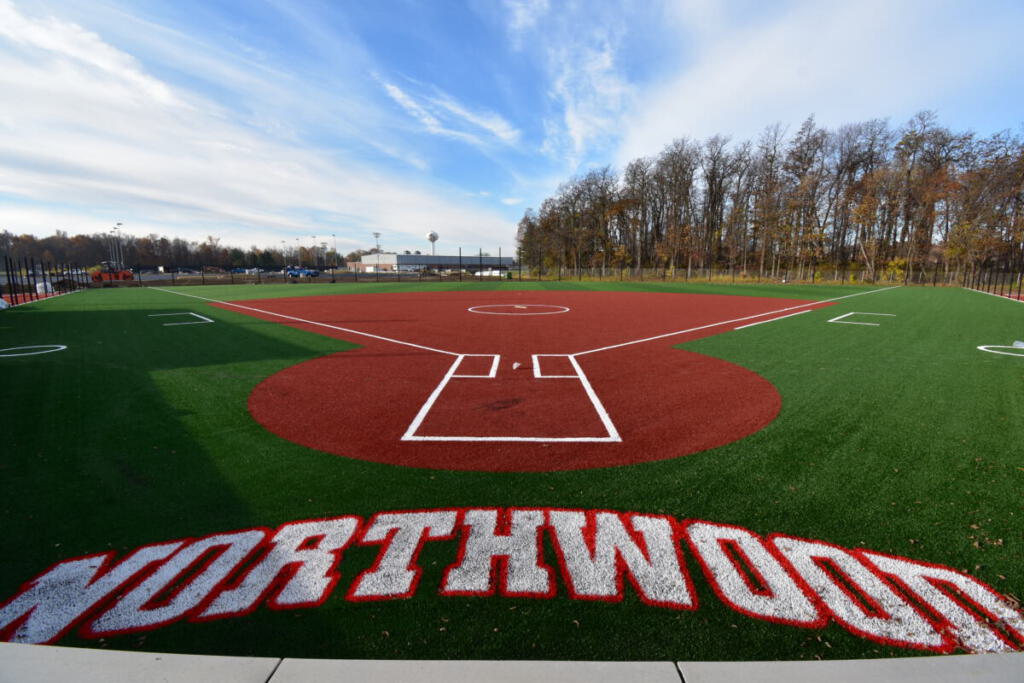 Built through the CMc method (Construction Manager as Constructor) by our South Bend team, project management got involved early in the planning process. This created space to identify potential issues before they surfaced. It also allowed our team to offer input with the design and budget to help improve build quality, pricing, and construction timeline.
"We worked with the architect and the school to put budgets to their design and help work through value engineering within the confines of the budget that they knew they had allocated for the full project." – Aaron Holy, Director of Operations, Weigand South Bend
A Dream Come True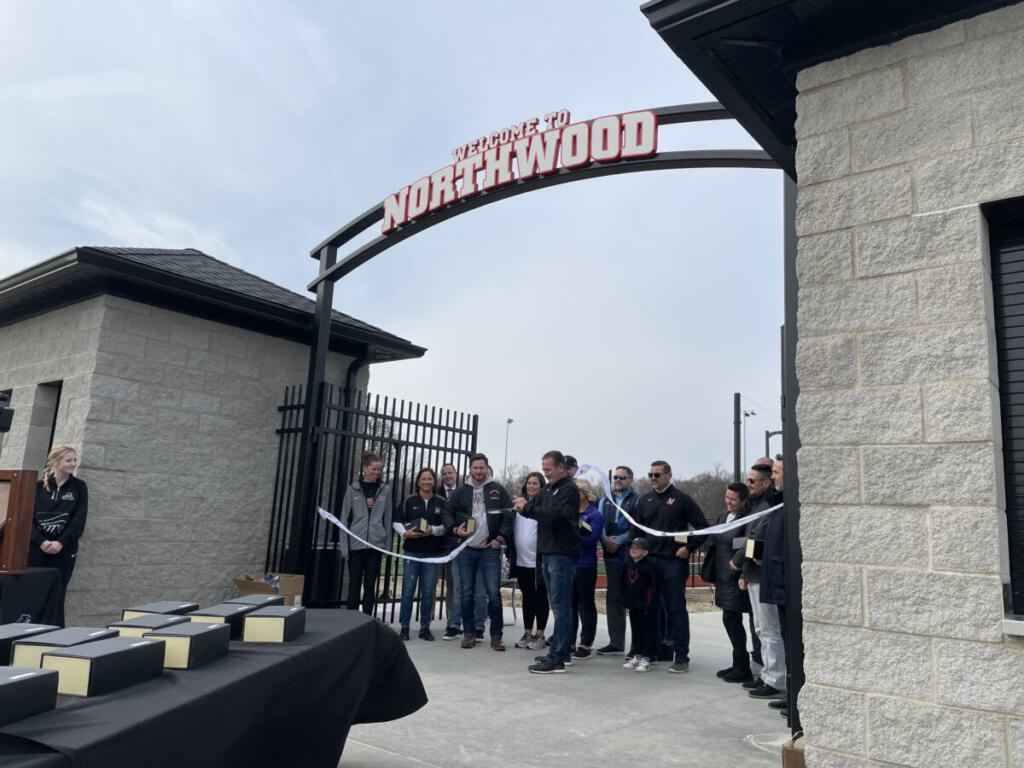 Getting this "Field of Dreams" has been a huge milestone for both the administration and the athletics department at Wa-Nee. Through the generous donation of a previous player, the school system funded this project.
"It's going to be a great opportunity for our kids to have a beautiful sports complex [with] Baseball, Softball, JV, and Varsity all in one location…A great, great benefit to our kids and to our athletic teams…just very excited for the future."

Dr. Scot Croner, Wa-Nee Community Schools
---