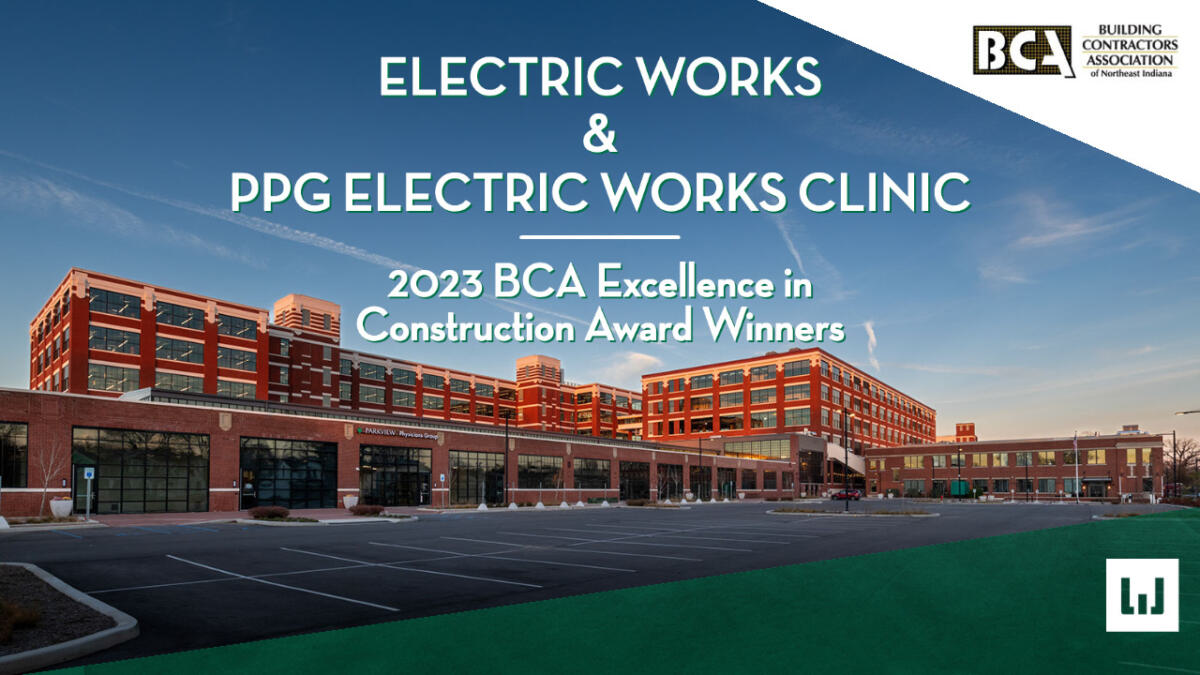 Two Award-Winning Projects
The results are in! We have two projects that have been awarded by the Building Contractors Assocation of Northeast Indiana. After careful consideration and reviewing the square footage, pricing, building process, functionality, and overall features of our jobs, the BCA has selected us as winners in two different categories:
Electric Works took the "Over $12 Million" Division.
Parkview Physicians Group Electric Works Clinic was chosen in the "$1 Million to $5 Million" Division.
This marks the 20th year that the BCA Annual Awards Program has highlighted standout construction projects in the Northeast Indiana Region. Electric Works, PPG Electric Works Clinic, Project Owners, and Weigand will be officially recognized during the Spring Membership Dinner & Awards Banquet on April 20th.
A Team Effort
We're proud of what our team has accomplished across all our projects in 2022. It's the dedication to quality, doing what we say we're going to do, and our commitment to the client that guides us in each and every job we take on. That being said, those values mean little in the grand scheme if they're not upheld by individuals, crews, and project teams that believe in their significance too. We're lucky to have a group that's devoted to integrity at every level of leadership. From workers to project executives, it's our mentality to go there together that has helped us succeed time and again throughout the years.
---