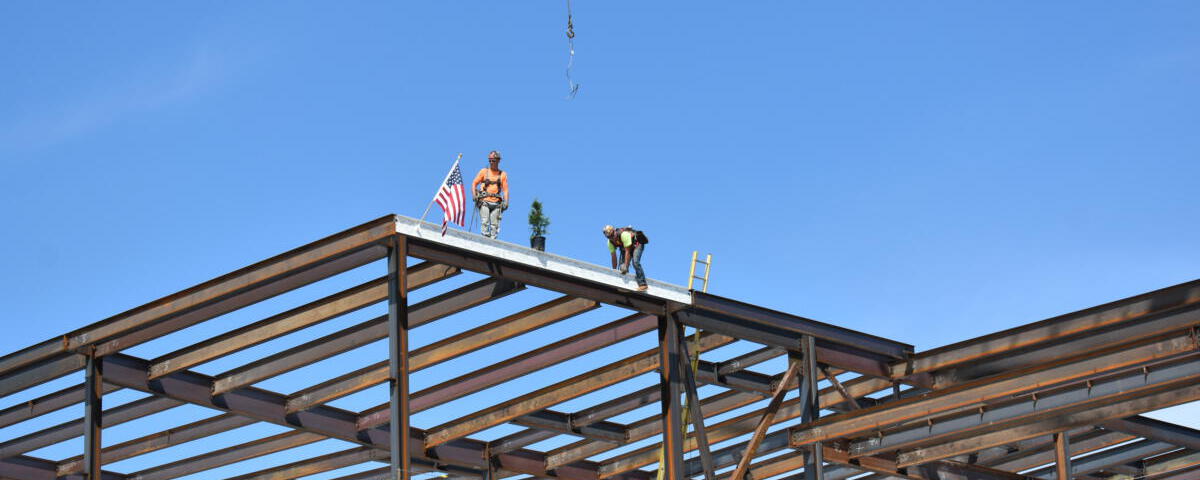 "It will be a place where hopefully they feel like their loved ones can come and receive care, and they feel like they're safe while they're there."

Scott Gabriel (President, Parkview Whitley, Kosciusko Hospitals)
The Cherry on Top
Celebrating the successful completion of the Parkview Kosciusko hospital addition's frame, we put together a special, final beam. Once we had it primed and ready for signatures, it was signed by everyone who is involved in this project. After that, the tower crane lifted the last piece, where our team secured it. And with that, the construction of the expansion framework was complete!
Watch our team top off the steel right here!
For the County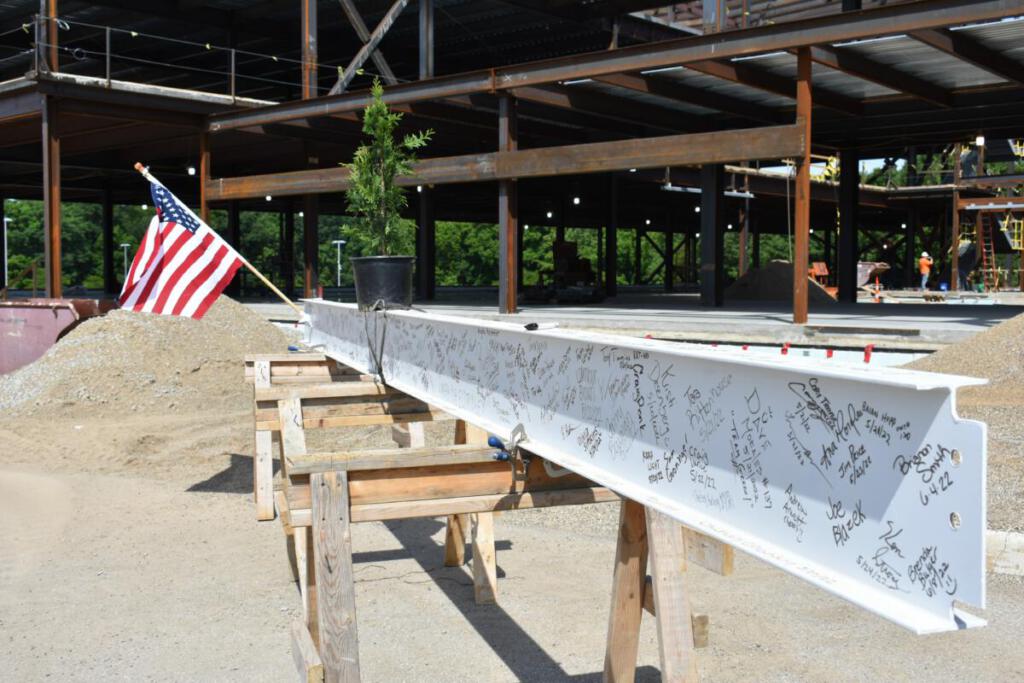 For Parkview leadership, this accomplishment is a testament to the community that they are serving. "Those grateful patients are always the key to what keeps us going," says Scott Gabriel (President of Parkview Whitley and Kosciusko Hospitals). This expansion has been an ask by the Warsaw community for years. It will provide more accessibility for patients in the area to receive medical treatment. In the past, residents of Warsaw had to travel to neighboring counties for serious care. However, with the addition of this new section, that problem will remain what it was: a thing of the past.
"We opened up six years ago; the community immediately began asking, 'When are you going to have inpatient beds; when are you going to have surgery?' …To be able to say we've topped off our expansion project to include those services and more is great."

Jeffrey Rockett (V.P. of Outpatient Services)
Just like the team at Parkview, we're so excited to see the progress on this new section! We're honored to join forces with them once again to meet the needs of this county.
---