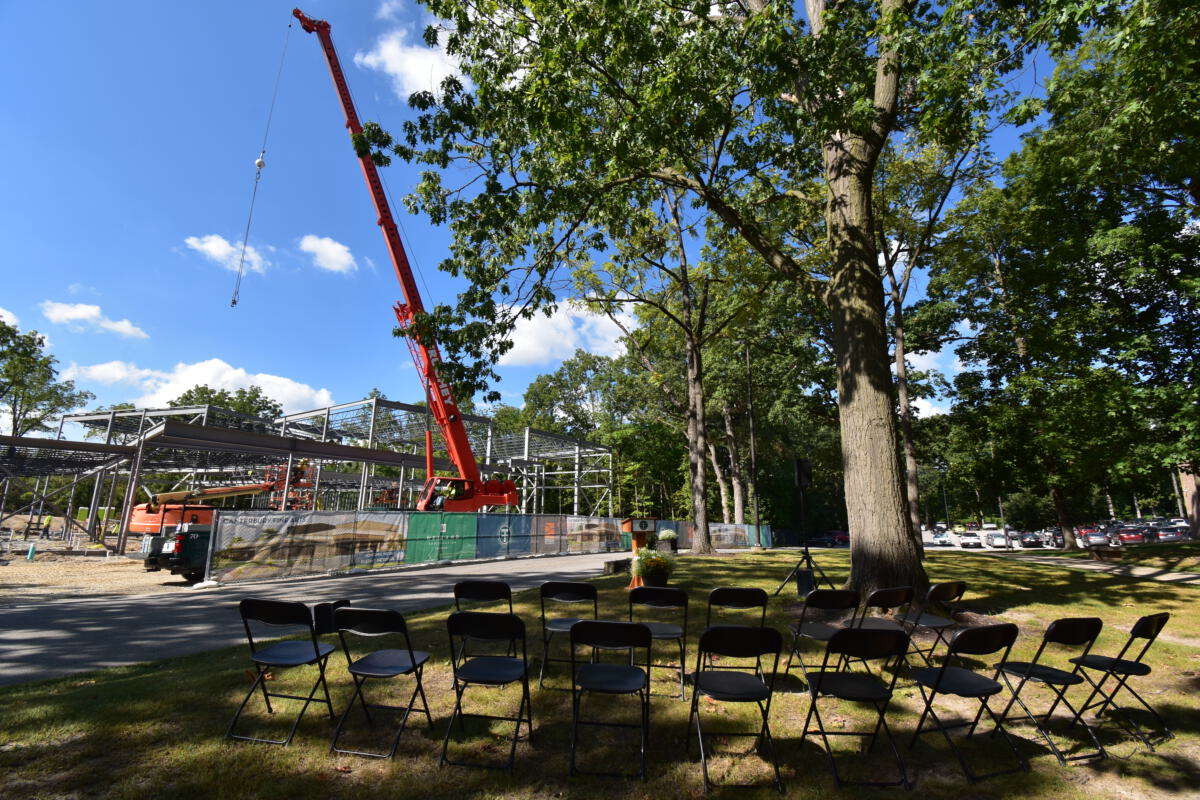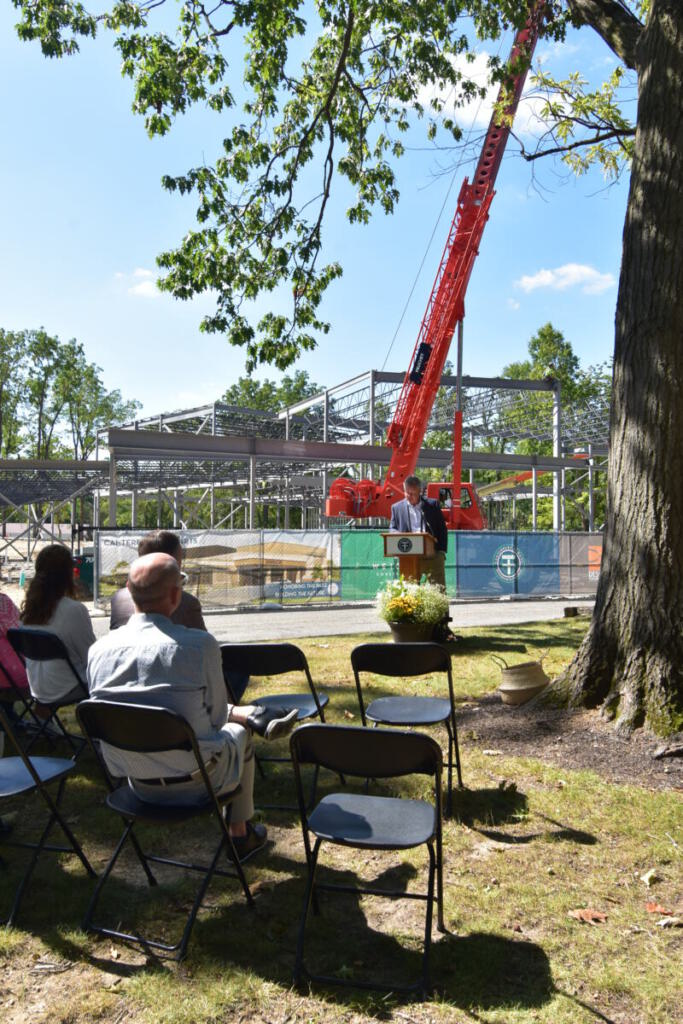 Touch Down
This August, we marked a momentous occasion and celebrated the completion of the steel framing at the new Canterbury Fine Arts Center. With an audience that included donors, architects, students, faculty, and staff, our crew carefully secured the final steel beam, a symbolic touch that signifies the culmination of this important phase.
Fostering Artistic Passion
Once finished, this 18,000 square-foot facility will provide students with a dedicated space to cultivate their artistic talents. From visual design to musical performance, acting in theatre to creating stunning artwork, or even recording audio, this center is meticulously crafted to offer learners an environment that will elevate their educational experience and empower them to pursue their dreams.
The Fine Arts Center will feature: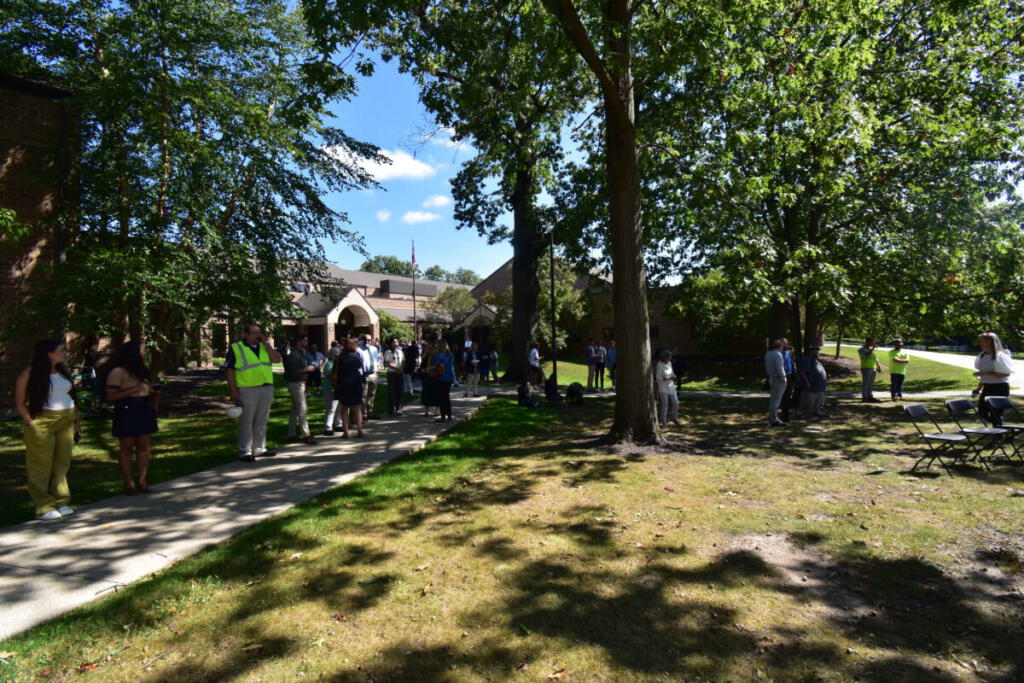 A Gallery
2D Art Studio
3D Art Studio
Blackbox Theatre
Theatre Dressing Rooms
Music Classroom
Choral Room
Practice Rooms
Recording and Podcasting Studios
Media Lab
And More!
The wide range of artistic disciplines supported in the new building guarantee opportunities for students across a broad swathe of interests and focuses. For David Jackson, Head of School at Canterbury, the intent behind this project was to ensure that education in the arts wasn't an after-school activity, but rather "a core part of the academic experience…This facility will ensure generationally that Canterbury students, and students from the Fort Wayne area will have access to an incredible arts education." Jackson recognized the generous donations by the Surack and James families. Their philanthropy funded this $10.5M project, making a way for this dream to become a reality.
The Next Step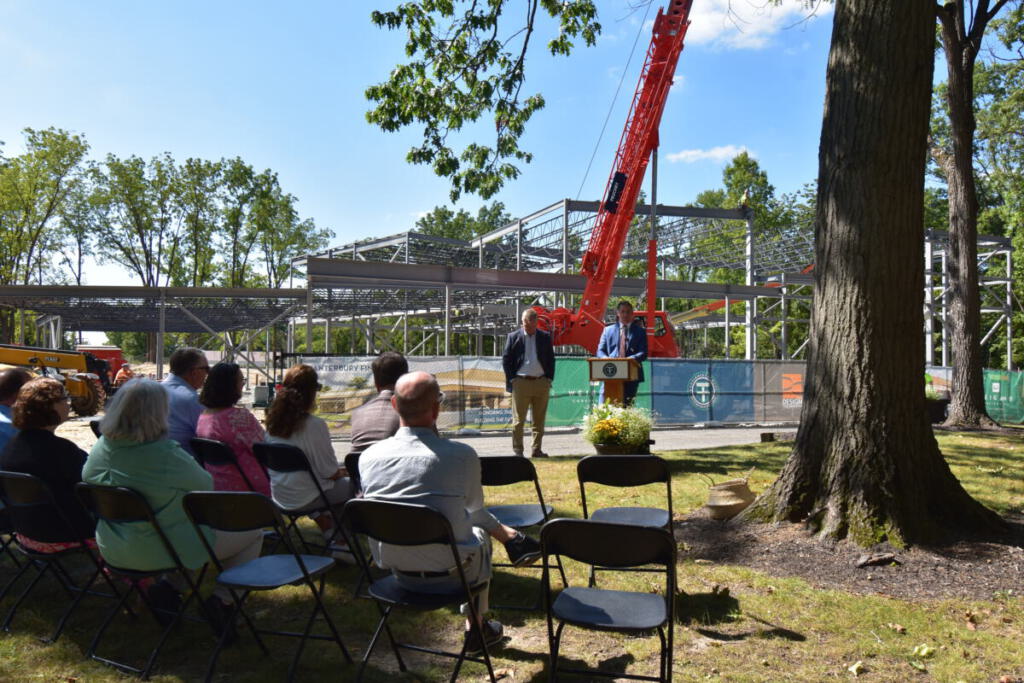 From here, our team will embark on the next steps, which involve enclosing the facility. We are eagerly looking forward to the day when students can step into this new home of the school's Academy of Arts and embark on an exciting journey of creativity and discovery!
---