An excerpt from our Q2 Newsletter
Meet Alexis Gregory!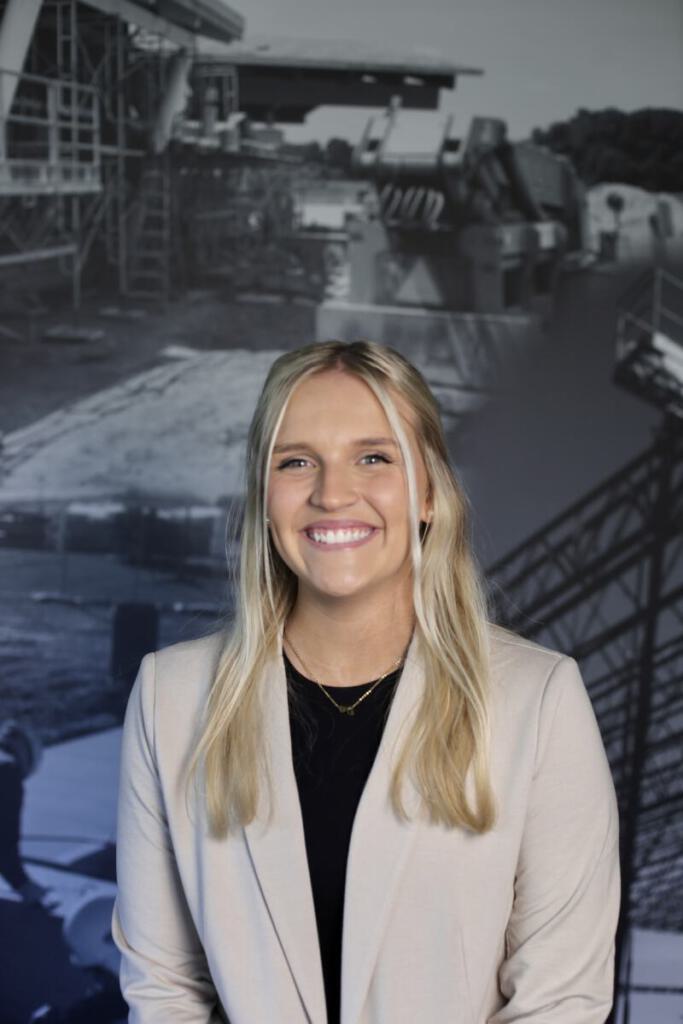 The second quarter has arrived along with the Summer 2023 Interns! My name is Alexis Gregory, and I'm currently a senior at the University of Saint Francis majoring in Business Administration with a minor in Risk Management and Insurance. Here at Weigand Construction, the culture is unmatched, which has been evident since day one.
This summer, I get the pleasure of working with the Business Development Team as a Marketing Intern. As someone who came in knowing very little about this industry, the people here at Weigand are dedicated to one thing, and that is personal growth. Not only do they continue to build landmarks that impact the lives and communities they serve, but they also help others discover their purpose and set them up for success.
How do they do this? I've found in the last couple of weeks that, no matter the skill set or experience level, they never stop asking questions. There are always opportunities to learn more, and that mentality is what sets Weigand apart. Note taking, schedule organization, communication, and people skills are abilities that are remarkably demonstrated here. Every single employee is willing to lend a hand and help out in any way they can. The positive work environment also leaves little room for fear of making mistakes. The culture they've instilled encourages learning from your own mishaps and teaching others from your experience.
As an intern in a new industry, it can be overwhelming taking in so much information, and maybe even a little scary. That being said, Weigand Construction makes it their number one priority to instill trust in their employees and anyone they do business with. This assurance is a key value that makes me incredibly thankful that I have the opportunity to learn and grow here.

Alexis Gregory
Business Development and Marketing Intern