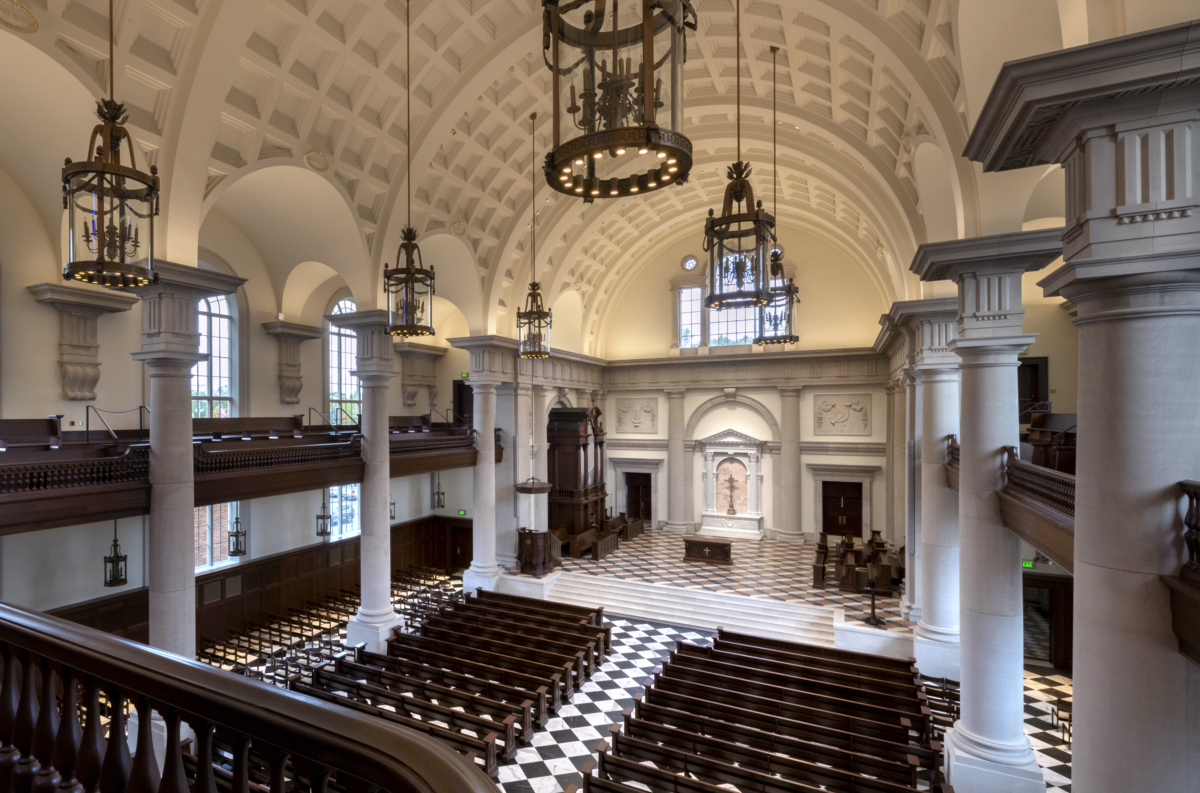 As the first new religious chapel of this magnitude in over 70 years in the United States, the construction of Christ Chapel on Hillsdale College's campus has been a truly unique opportunity. The official dedication ceremony for the Chapel took place on October 3, with Supreme Court Justice Clarence Thomas remarking, "[College students] need a place where they can go to be relieved of their troubles and get their bearing as so much comes at them so fast. By building this chapel, Hillsdale College has provided that space where students can come to discern God's calling, to pray through difficult times and to praise God for his faithfulness."
The dedication of Christ Chapel was part of Hillsdale College's 175th anniversary celebration. Located in the heart of the campus, between the Grewcock Student Union and Dow Leadership Center, the 27,500 square foot building is a new focal point on campus. The interior of the Chapel pays homage to the classic English church, St. Martin-in-the-Fields. The Chapel's 64-foot painted barrel ceilings, fourteen columns, wooden pews, and arched windows give it a timeless grandeur and beauty.
With seating for 1,350 and ample room for large performance ensembles, the Chapel will provide Hillsdale with a much-needed venue for college ceremonies and concerts, as well as religious services. Weigand Construction is proud to have been the Construction Manager of such a monumental project, the seventh that has been completed throughout the relationship with Hillsdale College.