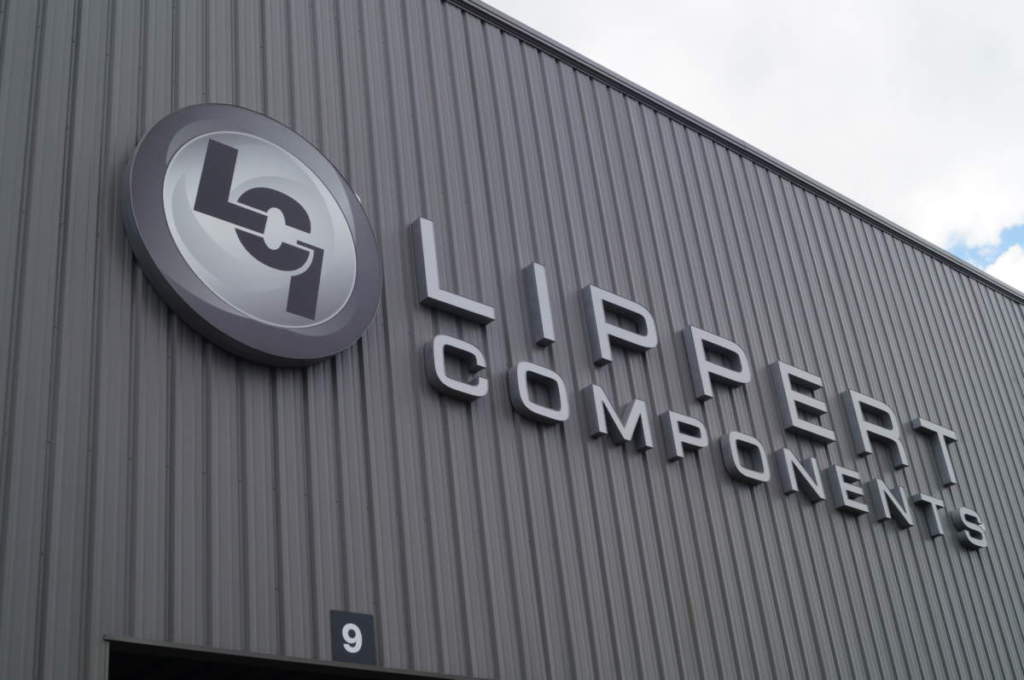 Lippert Components is the leading supplier of components to the recreational vehicle and residential housing industries, as well as adjacent industries including bus, cargo and equestrian trailer, marine, and heavy truck. With over 65 facilities located throughout the United States, Canada, Ireland, Italy, and the United Kingdom, their more than 9,000 team members work together to bring innovative product solutions to market every day.
Click here to check out the groundbreaking ceremony video for this project.
After acquiring many functioning facilities over the years in the Elkhart/Goshen area, the new Beamline Processing Facility was the first new construction project that the company has seen in the midwest in quite a while. Located on a ten-acre site within the Lippert Components manufacturing complex in Goshen, Indiana, the 107,000 square foot, multi-million dollar facility was created to enhance the manufacture of I-beams that form the framework of nearly every chassis it produces.
"This is a flexible production system that is able to take individual customer orders, match them to the specification required and produce the finished I-beam, ready to be built into a chassis," explained Philip Wiltshire, Director of LCI's Manufacturing Engineering.