Ironworks Plaza is a $19 million mixed-use attraction that brings families and businesses in the community together. There are three main features of the project. These include a 17,500 square foot ice rink, the Ironworks Café, and an Event Center for all kinds of year-round local activities.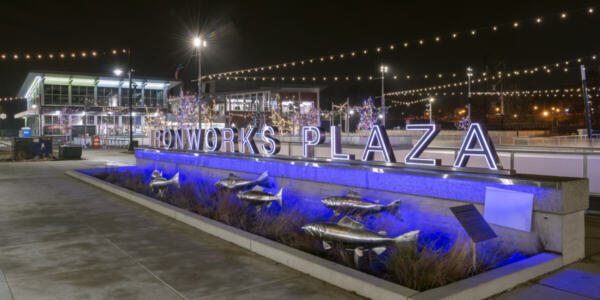 However, these are not the only new expansions that have made a home downtown. They will be joining other recent developments like The Ball Band Biergarten (a food event hub) and The Mill (an apartment complex). Residents from all over Mishawaka can enjoy all the amenities that Ironworks Plaza has to offer.
Whether that's taking a stroll through the riverwalk, ordering a warm drink at the café, watching a concert at the event center stage, or skating with friends on the ice rink, there will be plenty to see and do in downtown Mishawaka!