Grace College and Seminary is an evangelical Christian community of higher education. Grace Theological Seminary was first founded in 1937 and the college was established eleven years later, in 1948. Throughout the ensuing decades, Grace College and Seminary has grown exponentially and numerous buildings have been added to the 180-acre campus.
Weigand Construction completed the Manahan Orthopaedic Capital Center in 2007. Initial construction of the Manahan Orthopaedic Capital Center involved cleaning up an adjacent four-acre brownfield and converting it into a parking lot.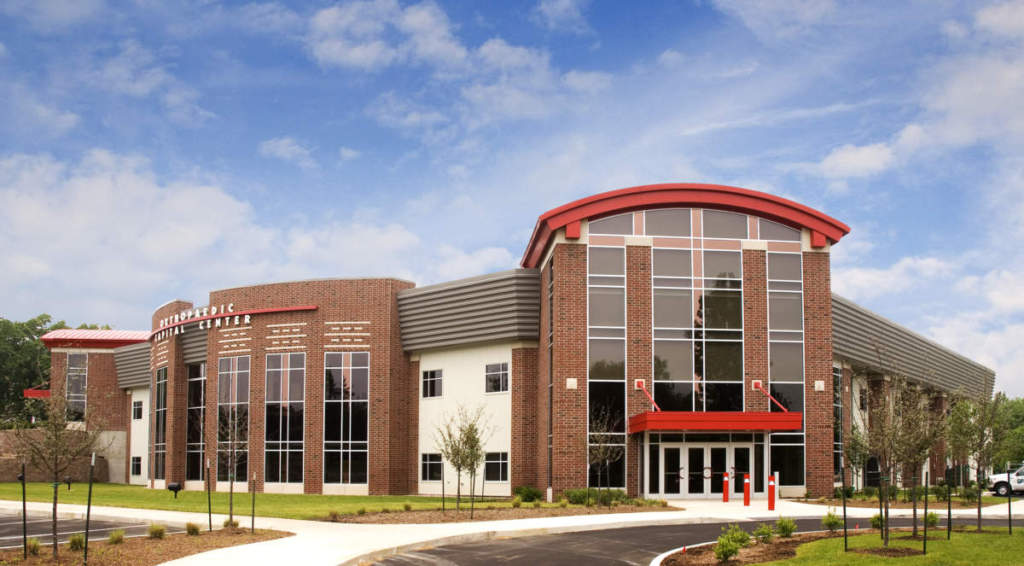 The 60,000sf Capital Center meets the needs of business and organizations that hold events with audiences of up to 2,800 people. These events include athletic events, business meetings, trade shows, seminars, musical events and exhibitions. This project began in May of 2006 and was completed and ready for use by June 2007.