Grace College & Seminary
Grace College and Seminary is an evangelical Christian community offering a wide variety of higher education programs. Grace Theological Seminary was first founded in 1937 and the college was established eleven years later, in 1948. Throughout the ensuing decades, Grace College and Seminary has grown exponentially and numerous buildings have been added to the 180-acre campus. Weigand began building on Grace's campus in 2006 with the Orthopaedic Capital Center athletic facility and has continued over the years upgrading existing structures, building new dorms, and expanding the science complex.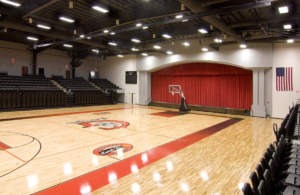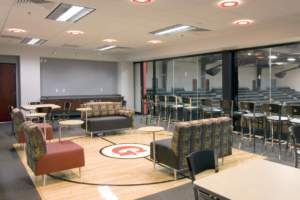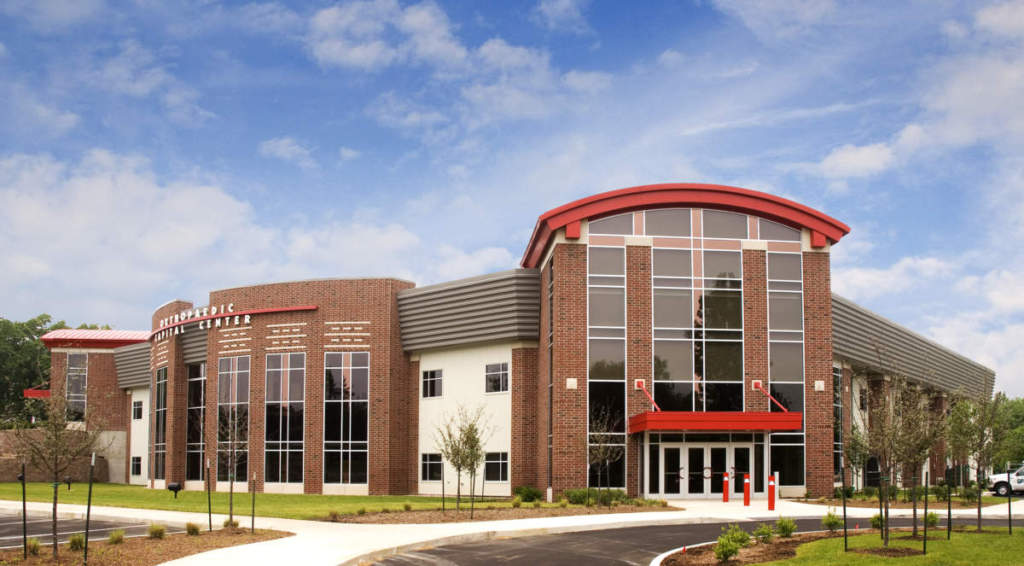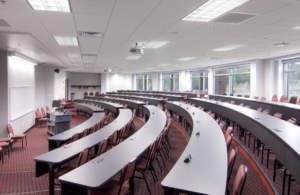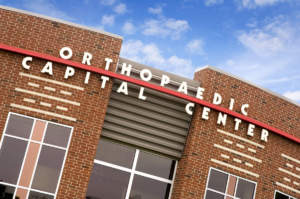 Manahan Orthopaedic Capital Center | Athletic Arena
Initial construction of the Manahan Orthopaedic Capital Center involved cleaning up an adjacent four-acre brownfield and converting it into a parking lot. The 60,000sf Capital Center meets the needs of business and organizations that hold events with audiences of up to 2,800 people. These events include athletic events, business meetings, trade shows, seminars, musical events and exhibitions. This project began in May of 2006 and was completed and ready for use by June 2007.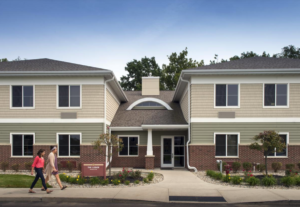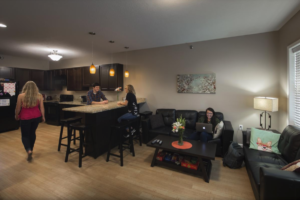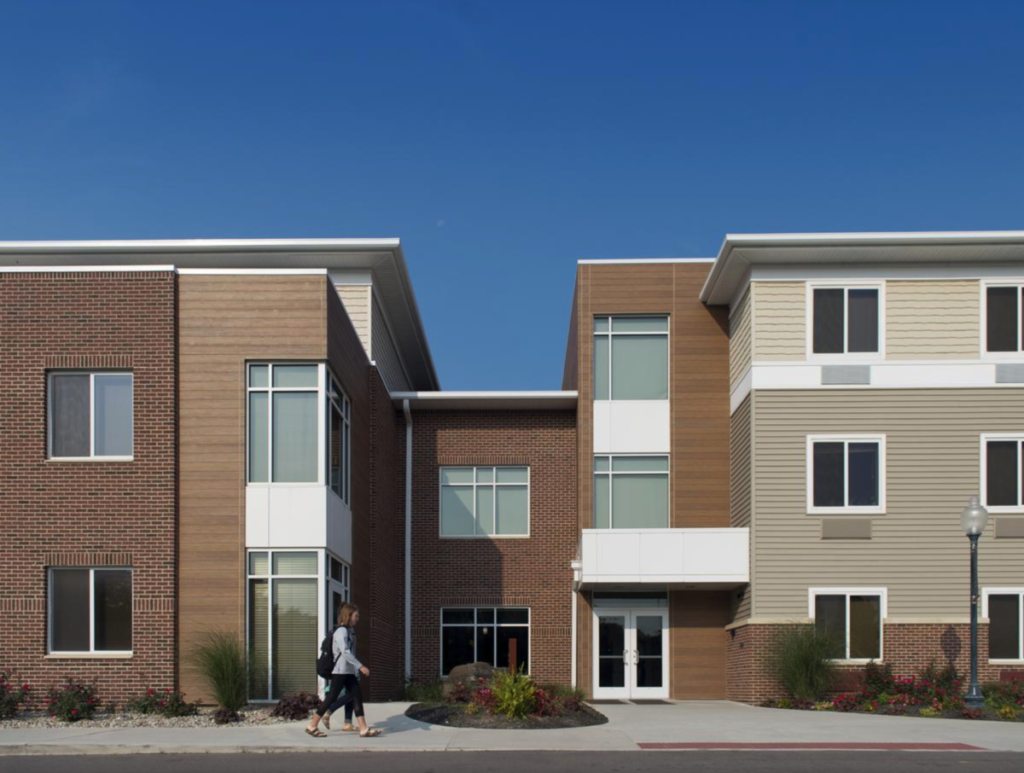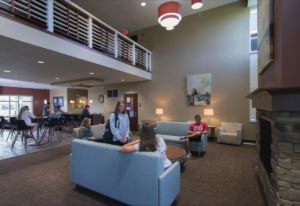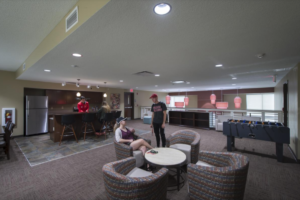 The Lodge at Grace College is a 16,600 square foot residence hall built on a hillside on the Winona Lake campus. Amenities include an open 2-story lounge area with a stone fireplace, study nooks, a social area, and a coffee bar.
Omega Hall is a 39,731 square foot co-ed residence hall with two wings – one for female students, and one for male students. The 3-story building features a large living/social room with a cozy stone fireplace, a kitchen area with ample seating, a third level theatre area and a lofted lounge overlooking the main great room.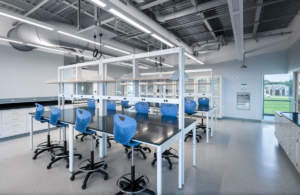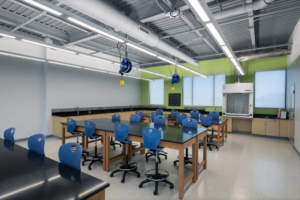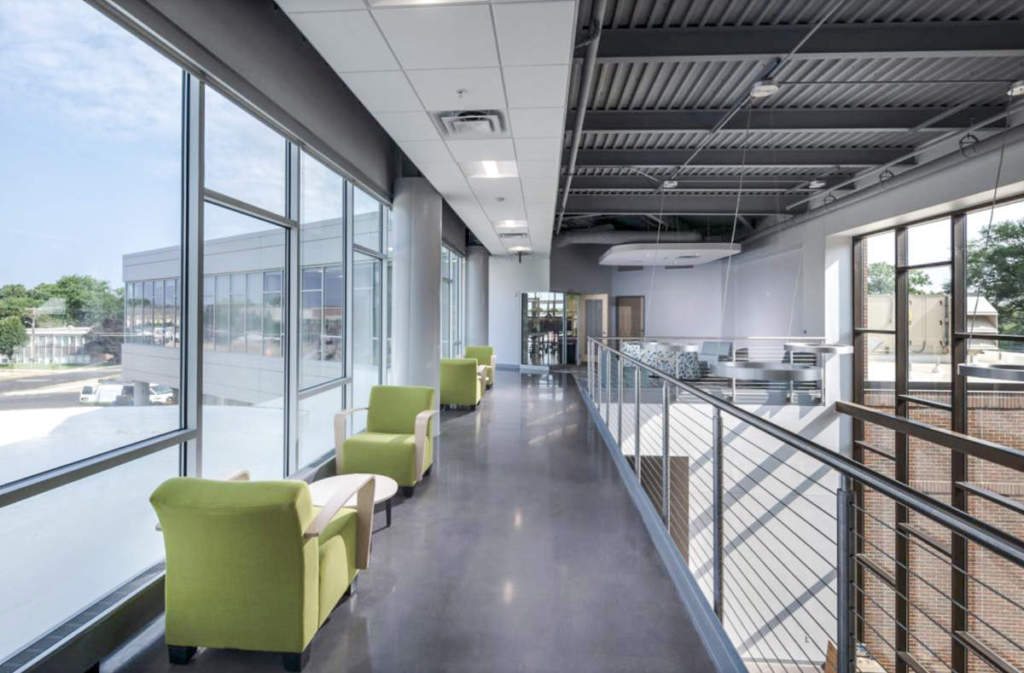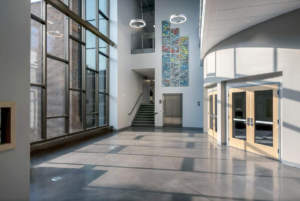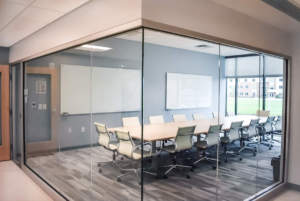 Dr. Dane A. Miller Science Complex
The Dr. Dane A. Miller Science Complex at Grace College houses new and updated classrooms and laboratories for the Department of Science and Mathematics, including Grace's first "classroom-in-the-round."  The science complex officially reopened in 2018, and included renovation of 22,500 square feet of the old science facility as well as the addition of 13,000 square feet of new space, including state of the art science equipment and testing labs, open concept mathematics labs and learning spaces, and a living roof full of vegetation.
The Lilly Center for Lakes & Streams, a department dedicated to limnology and science education, is also located in the complex. The Lilly Center's Learning Lab houses the world's first freshwater virtual aquarium. K-12 students regularly enjoy field trips to the Lilly Center to see the 850-gallon hexagon aquarium and interact with the augmented reality sandbox and virtual freshwater aquarium as they learn about our region's most valuable natural resource: water.
"Since 2007, Weigand Construction has been our construction partner for many of our landmark projects that have grown Grace College & Seminary. Their knowledge of construction costs, methods, and materials, has provided us with valuable feedback as we review value engineering and cost control options throughout our projects. In summary, 2 words would characterize our relationship over the years – professional and fiscally prudent. As the leader of this organization, I could not ask for more. The bottom line is that with Weigand, your projects will always come in 'on time and on budget!' "
William J. Katip, Ph.D.


President, Grace College