It's Cap Signing Day!
We are so proud to be involved in programs such as the Vantage Career Center's First Annual Senior Career Advancement Program Signing Day! Lindsay Hill will be an Estimating & Project Management Intern, while Reece Bringer will be a Carpenter Apprentice.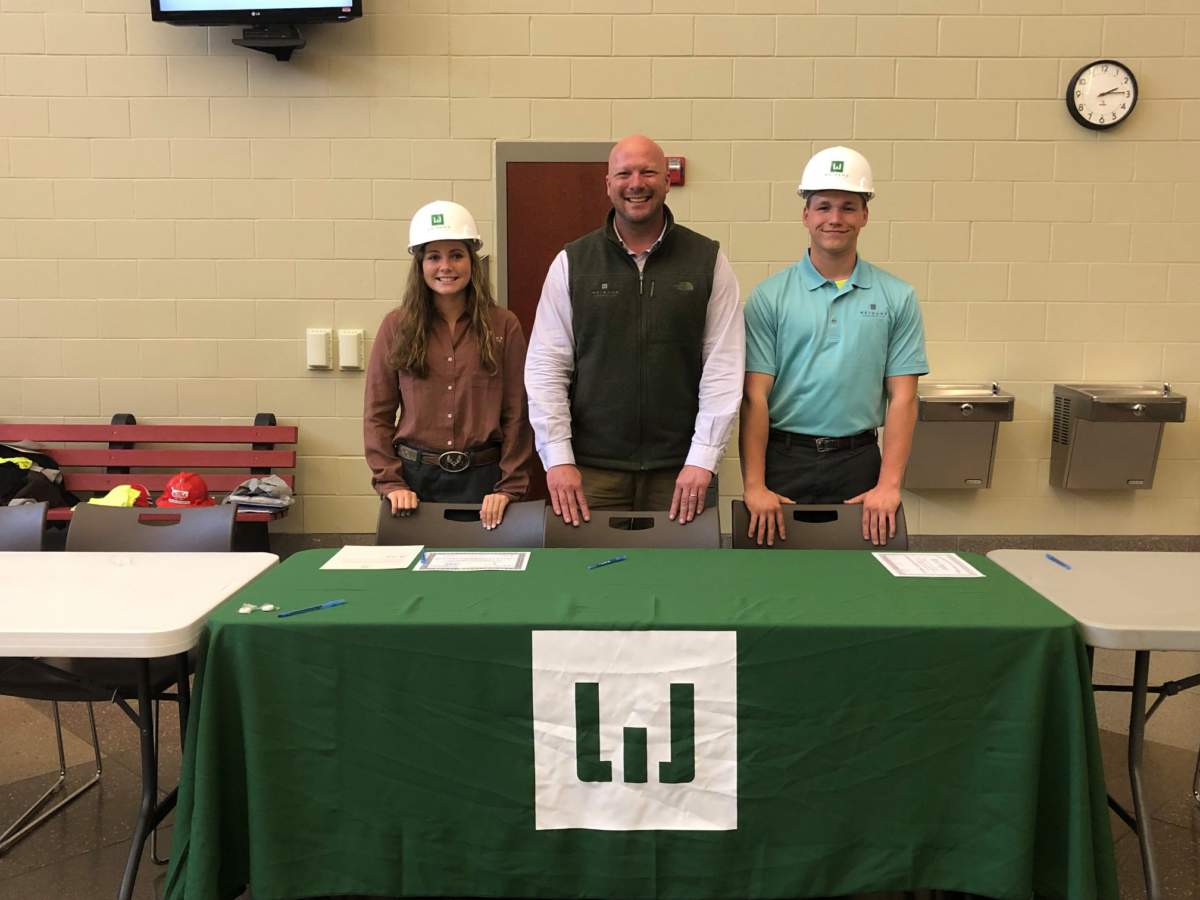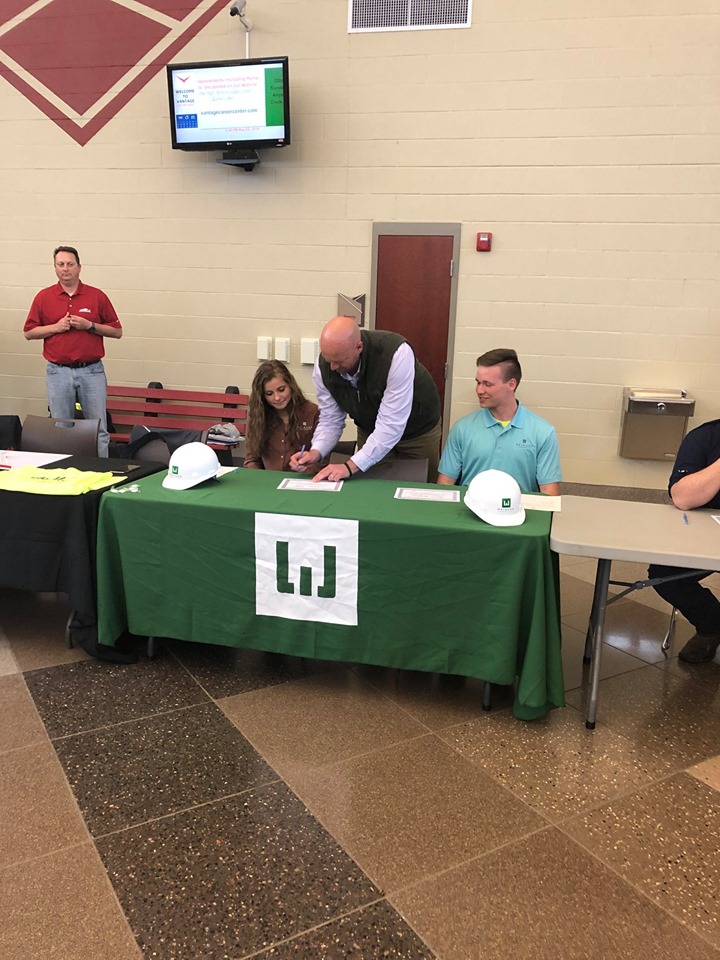 Welcome to the team you two – those fresh hard hats are lookin good!