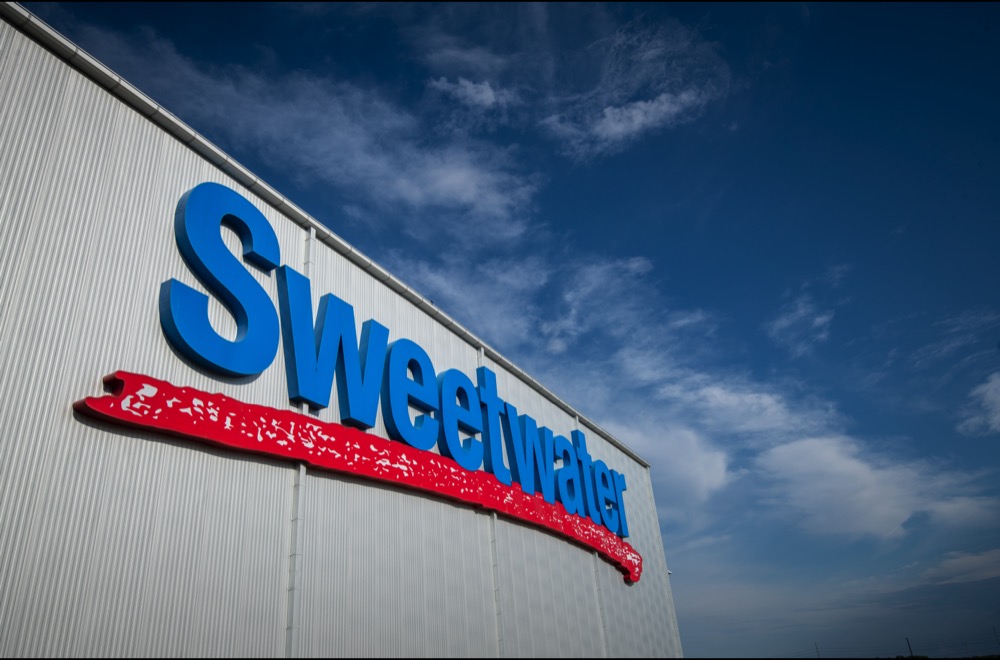 In early 2020, production began in Sweetwater's new $52.5 million dollar state-of-the-art distribution center. The facility has 480,000 square feet of usable space – nearly quadrupling the size of the previous warehouse – and has a footprint of more than 7 acres. In addition to more space for increased inventory, new technology that was custom-built by Sweetwater's IT team will allow orders to be processed and filled faster, resulting in shorter delivery times.
The distribution center saw its first day of use on February 18, 2020, with news crews hoping to get the first look at the action as semi trucks began to unload inventory and stack the shelves sky high. The new warehouse also includes signature amenities that the Sweetwater campus has been known for, such as a large new cafeteria and "Downbeat Diner" where employees can get grab and go snacks as well as scratch-made meals on their breaks. Ample locker room space and an office suite round out the new facility.
Weigand is happy to be a continued partner with Sweetwater as their campus grows by leaps and bounds, and older buildings on the campus are refreshed for different uses. The new distribution center is now also home to Sweetwater's Guitar Gallery and Guitar Shop as well as electronics repair, installations, product photography, and more. Congratulations on the much needed campus expansion!