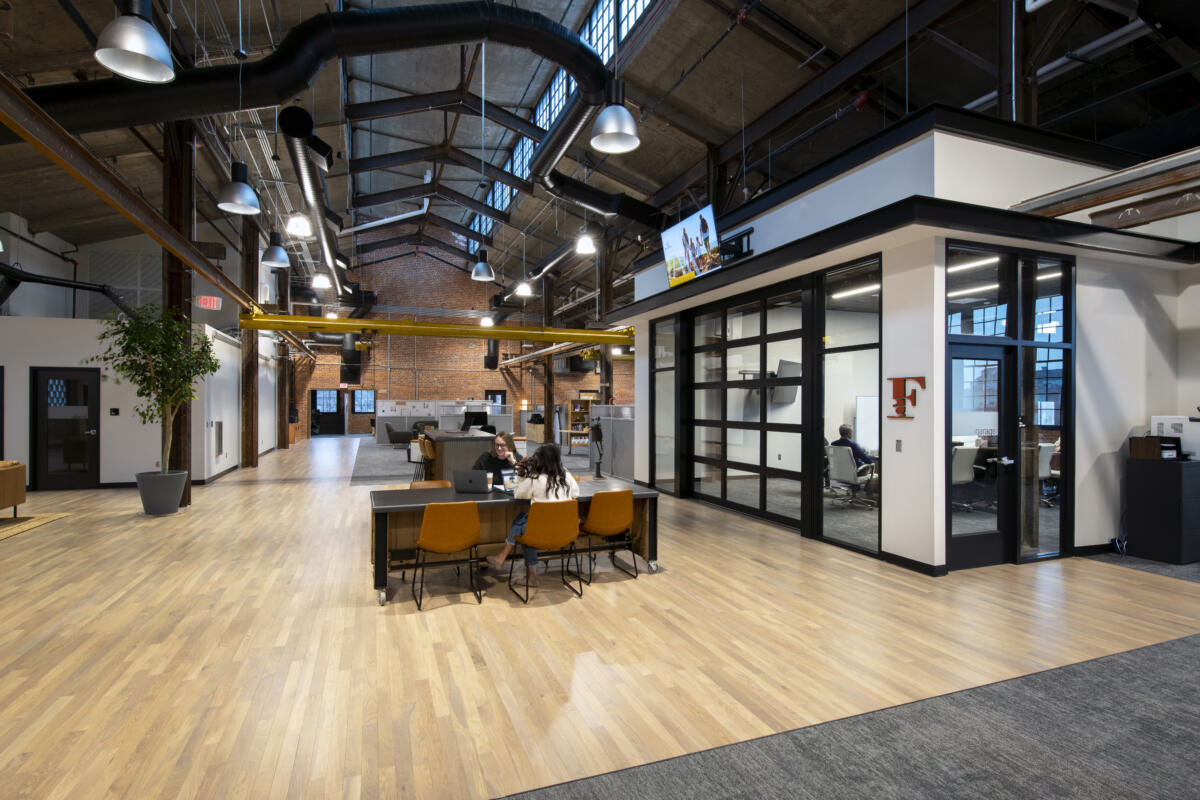 A Fresh New Look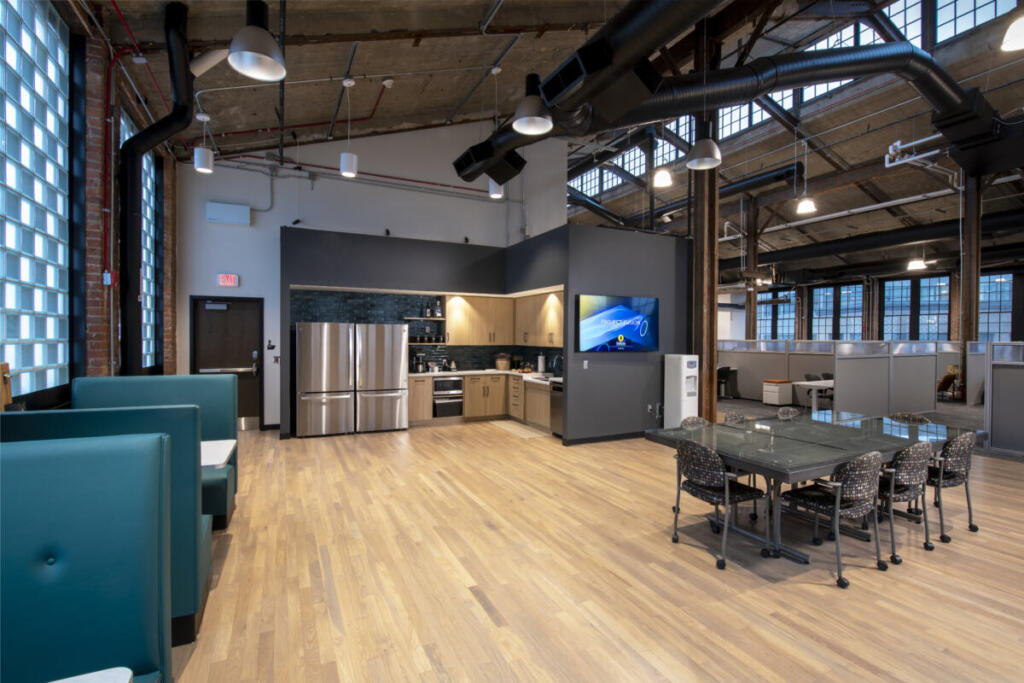 Ferguson is enjoying their second-story view from Building 20! The marketing firm moved their central operations from their old location on West Berry Street to Electric Works at the beginning of 2023. As with the rest of campus, Weigand was responsible for the renovations needed to prepare the Ferguson's space for a new era of innovation and forward thinking. After experiencing sizeable growth, which has led to three times the staff size, and serving the team at Electric Works as a client, the leadership at Ferguson made the decision to relocate. They're at the center of all the exciting things happening in The Fort with some extra legroom to boot!
What's There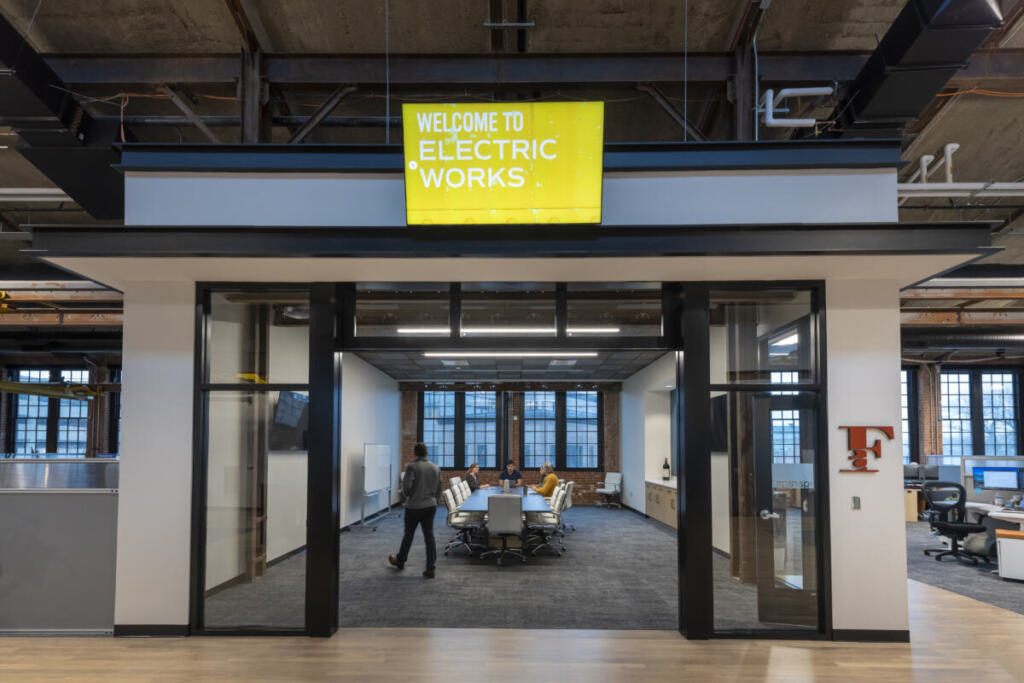 This 10,777 square foot restoration job features a sprawling, comfy space including:
Open Office Layout
Cubicles
Convertible Meeting Room with Garage-Style Door
Open Seating/Collaborative Spaces
Separate Rooms with Additional Offices and Meeting Areas
Warmly lit, industrial look paired with a touch of modern design.
Making a New Home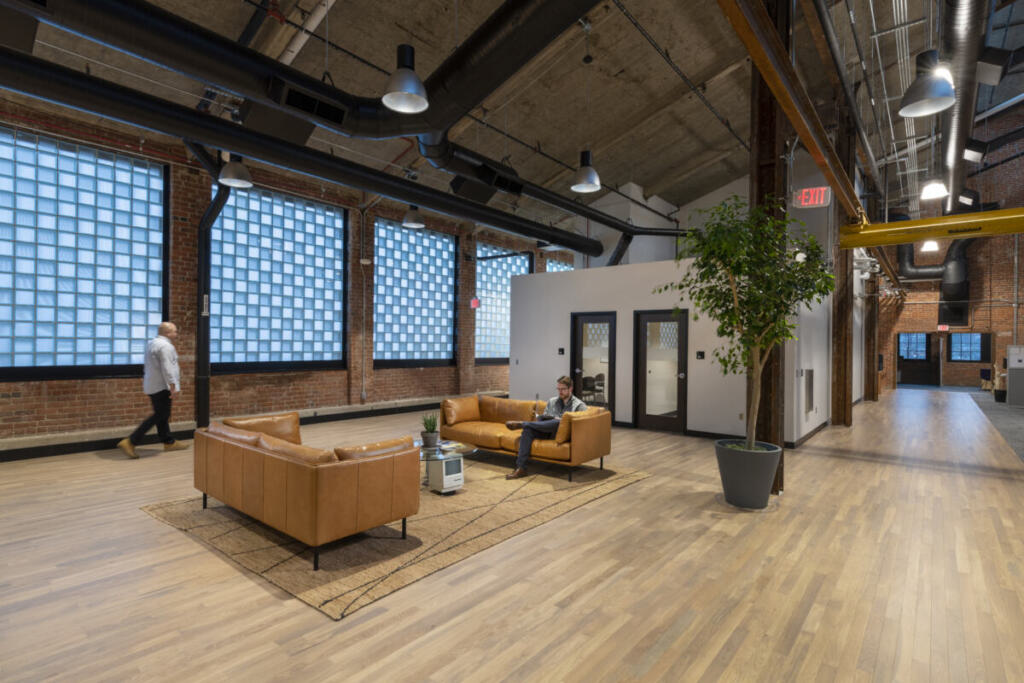 Our crews dedicated a balance of preservation and restoration with this project. Because Electric Works is on the national registry of historical places, particular elements of the structure had to stay the same as they were when the original building was put together. Some ways our team approached this were by installing the exact same windows that were used when General Electric was operating decades ago and keeping the warehouse overhead cranes. All the old materials were stripped out of the structure besides the supports, brickwork, and masonry. From here, any damaged or worn-down sections of the building were repaired, outfitted with new lighting, new access points, updated casework, and utilities. These processes created a new home for Ferguson Advertising to continue working with their clients for years to come!
---