Parkview Regional Medical Center
Parkview Health is a not-for-profit, community based health system that serves northeast Indiana and northwest Ohio.  With multiple campuses reaching all across the northeast part of Indiana, Parkview Health has chosen Weigand Construction to build various projects for many years.
In the largest construction project in the region since the General Motors truck plant was completed in the mid-1980s, Weigand was selected as a lead contractor for the creation of Parkview Regional Medical Center (PRMC), a 1,000,000+ sf, 115-acre campus on the north side of Fort Wayne, IN.
To maximize the efficiency of the Parkview staff, a major emphasis was placed on the integration of technology and patient care flow, as well as physician and family access, into design and construction.
In addition to the 446-bed hospital facility, the campus also features specialty centers for heart, cancer, and orthopedics, a conference and education space, and physician office buildings.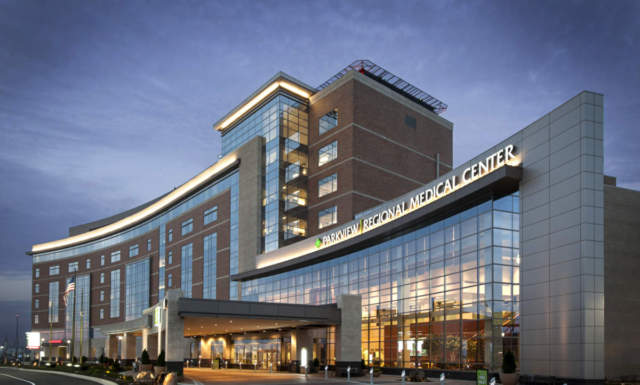 The nine-story Parkview Regional Medical Center tower houses emergency, acute and critical care services. Additional services are also available to support inpatient care, such as imaging, pharmacy, laboratory and more.